Posts By Category
Posts By Location
Upcoming Events
February, 2016:

Friday, February 20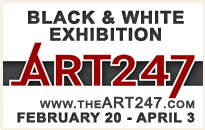 March, 2016:


Advertise Your Event on ENP!
More info here
Sunday, February 14, 2016
So, happy St. Valentine's Day.
We don't do much for the day. My husband and I will probably go to dinner sometime next month, when the craziness has worn down. Sam dutifully wrote out cards for his classmates. Jim has moved past that.
Partly because they don't make Valentines cards for kids in the subject Sam wanted this year (Doctor Who) and partly because we sort of forgot to even look for an alternative, I helped him make handmade cards this year. Nothing fancy, just heart shapes cut out using a scrapbooking gadget, which he then decorated with crayon and glitter glue. I was ... uh, he was ... quite proud of them.
It happens every year, though. He takes his cards in to school. He brings home cards ... and an absolute plethora of stuff. Candy, including heart-shaped lollipops and Valentines-themed Starburst and other random pieces of sugar. Trinkets. Pencils. (Which are, at least, useful.) The stuff can get quite elaborate. We parcel out the candy, horde the pencils and, feeling somewhat guilty, tend to pitch the rest. (Which also happens with most of the candy.)
What gives, parents?
It's not just St. Valentine's Day. It happens on Halloween, some birthdays, occasionally on Christmas. Cheap plastic trinkets (including, a few times, whistles ... who thought that was a good idea?) and sugar. It's enough to make a parent feel inadequate (for not sending in all the extras) and exasperated at the same time. (Because we neither want, nor need, all this stuff. Neither do the landfills.)
Maybe it has to do with the crackdown on taking in treats for class parties and birthdays. (I understand when it's an allergy issue; I shake my head when it's some notion of "healthy" choices. Moderation and an occasional treat are healthy choices.) The decision of what to take (I tended to lean toward Rice Krispy treats or Jell-O Jigglers – remember those?), the moment of proud unveiling in the classroom ... it was a big deal in my elementary-school days.
Perhaps today's parents remember those days and want to give their kids a modern-day equivalent. I don't know. But I wish it would stop.
By all means, continue the tradition of St. Valentine's Day cards, whether they're Batman- or Star Wars-themed or simply cut-out paper hearts.
But enough with the stuff.
*
So, I could use a hand.
I was talking to a friend about how our go-to picks for dining with children tend to be chain restaurants. It's logical, really ... you generally know what you're going to get, they almost always have children's menus and there are a lot of them around.
But there are also so many good local restaurants in Western New York. Given the choice, I'd much rather patronize them than just another chain.
That said ... sometimes a recommendation makes all the difference.
So, folks, let me know. What's your favorite kid-friendly, non-chain restaurant in the area? Email me at
jillmkeppeler@msn.com
.
Thanks!
+Jill Keppeler misses the days of sending in school treats. Follow her on Twitter @JillKeppeler or email her at jillmkeppeler@msn.com.
---

Check out East Niagara Post videos on YouTube, Vine and Periscope.