Posts By Category
Posts By Location
Upcoming Events
February, 2016:

Friday, February 20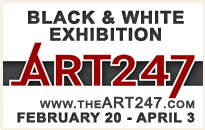 March, 2016:


Advertise Your Event on ENP!
More info here
Wednesday, January 20, 2016
OK, Lockport. If you want something that could very well become a national sensation in the next couple of years, then I urge you to tune in to our new show "Shenanigans" on East Niagara Radio tonight at 8:00 p.m. Of course, becoming a national sensation starts with becoming a local hit, which is where you come in.
The process for finding East Niagara Radio is so easy, a caveman could do it. All you do is go to
www.EastNiagaraRadio.com
and then click on the "Listen Now" link in the middle of the page. Once you click that link, do not freak out. That popup is the actual program you will need to listen to us. Just click on the play button, and we will be there.
What is Shenanigans? Basically, me, Howie Balaban, Scott Leffler, and Craig Bacon are letting you guys in on the verbal versions of the chat conversations we have all day long, every day of the week. We discuss literally everything, and we are not really known for our train of thought staying on track. The best part is that we will never have a script, ever. We may get an idea to do a skit on the air, but it would be completely improvised.
Why are we doing this? We are doing this because we have a radio station we want to use, and all four of us believe in local programming. I have not listened to local radio in a while, so when I tuned in to see what other stations were doing last week, I was pretty shocked at how little local programming actually exists. I grew up on local radio and television programming, so this type of thing is very important to me.
Everything you hear will be live, which means that you can join us if you want by sending us a tweet
@ShenanigansENR
. Of course, we will make time for tweets from people like Michael Moore and Keith Richards, but we are mostly interested in hearing what you guys have to say. This will be a local show for our local audience. The only thing we want to change is that we want to make the local audience bigger as time goes by. Like, nationwide bigger. That kind of bigger.
We really don't have show themes, so whatever we want to discuss will be what you hear each week. That means that you will never hear a promo for Shenanigans that promises that "the guys will talk about Donald Trump," or whatever. We probably will talk about Trump, we are just not sure when and how we will do it.
We start off the show without Howie, as he is embroiled in high-level merger negotiations between Chile and Brazil. My understanding is that the two countries want to merge to combat the capitalist threat of Walmart, but Howie is the one with the inside knowledge. He may talk about it when he gets back, he may not.
As the show progresses, we also want to start bringing in guests. It will be interesting to see if anyone can really keep up with us, or if our insanity moves at speeds too fast for normal people. We really don't know how to tone it down a bit, so this should be interesting.
So join us, won't you? While I am recovering from my surgery, doing the radio show is the only chance I get to leave the house all week. Since I am not a big fan of leaving the house under normal circumstances, the idea of being shut-in because of surgery is not a big deal. But I am really looking forward to this new show, and I am curious to see how far the four of us can take it. If Jerry Seinfeld can create a career talking about absolutely nothing, then so can we. Check us out tonight!
+George N Root III
is a Lockport resident and local pain in the ass. Follow him on Twitter
@georgenroot3
or send him a message at
georgenroot3@gmail.com
. Don't forget to listen to Shenanigans every Wednesday at 8 p.m. on East Niagara Radio.
---

Check out East Niagara Post videos on YouTube, Vine and Periscope.