Posts By Category
Posts By Location
Upcoming Events
February, 2016:

Friday, February 20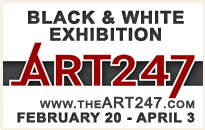 March, 2016:


Advertise Your Event on ENP!
More info here
Tuesday, January 26, 2016
ENP STAFF REPORTS
news@eastniagarapost.com
---
Joe O'Shaughnessy
Following a veto of the move last week by Lockport Mayor Anne McCaffrey, Alderman-at-Large Joe O'Shaughnessy issued a press release Monday night defending the Common Council's 4-1 vote to hire a full-time city assessor, calling the measure "good business."
"In April 2015, I issued a press release critical of the Mayor McCaffrey's decision to then hire a part-time Assessor," O'Shaughnessy said in his release. "A full 10 months ago, I questioned paying someone $650 to work only one day per week; when we already had a long tenured employee who had done the job and who knew the workings of that department better than anyone. I said then, as a businessman, it just didn't make any financial sense to me. Now, this mayor wants to pay someone with zero knowledge of the city, $72-plus dollars per hour, for his one day per week assignment. As someone responsible and experienced in running a business, this again makes no financial sense to me."
The Democrat went on to say, "I remind the mayor and the press of this fact because neither I nor my colleagues are new to the problems in the assessor's office. We have done due diligence and purposely chose to act now in order to right the ship and not let that department become another disaster; as mayors Tucker and McCaffrey let happen to the Treasurer's office which nearly led to our financial downfall."
O'Shaughnessy added, "There are two other important points that need to be made. First, the mayor's and council president's Wohleben's belief that the assessor's job can be done one day per week proves beyond any doubt they just don't understand all the duties and responsibilities of that position. The assessor does a lot more than just sign the assessment rolls and represent the city at valuation appeals in small claims court. The assessor is charged with personally establishing property valuations and revaluations. There are 8,200 parcels in the city and the monthly volume of permits for new builds, additions, remodels and demolitions far exceeds what can be attended to one day per week. Add to that, meetings with taxpayers, realtors, lawyers and other duties such as filing reports, training and supervising appraisal staff; and it just can't be done one day a week."
O'Shaughnessy said when campaigning he questioned what had been done in the assessor's office since the last temporary appointment expired at the end of 2014. "Taxpayers should question whether new or changed parcels are being properly and timely valued. Are exemptions being reviewed or litigated matters settled? Are residential or commercial property owners apt to be overcharged because of an inaccurate equalization rate? Did we miss the chance to add to our total valuation. For the third year in a row, the city's total property valuation has decreased. That's a huge red flag."
"The second point to consider is that the Council's bipartisan approach actually saves taxpayer dollars and provides for greater productivity. The mayor wants to spend $30,000 for a temporary assessor plus fully fund the real property appraiser position for a total cost around $80,000 for 43 productive hours per week. Again, I question whether any outside assessor can be productive with little or no knowledge of the city. The Council's approach envisions the worker in the appraiser title being appointed full-time City Assessor, off of a Civil Service list, and then negotiates a stipend for them, in the $16, 000 to $18,000 range, to perform the essential duties of the Real Property Appraiser position simultaneous to being Assessor. Productivity, being the total number of hours per week devoted to assessor and real property appraiser duties, is far greater under the council's approach than what the mayor would have you believe."
O'Shaughnessy said the mayor's claim of added legacy costs of a full-time assessor are false. "We already budget and pay for health insurance and retirement costs for the real property appraiser. Those costs will simply be shifted to the assessor line in the budget."
He continued, "To me, the mayor's veto is just another example of her wanting to understaff departments and cut budgets to the point where departments are non-functioning; then point fingers at workers and contract for services which can and should be kept in-house."
"I will vote to override the mayor's veto," said O'Shaughnessy "because it makes financial sense and that's what voters expect from the new council."
He said he would urge his fellow council members to do the same.
"Voters threw out every alderperson except Anita Mullane for a reason," he said. "They are tired of rubber-stamp politics and demand a different approach to running this city."
In addition, O'Shaughnessy said he will now call for an audit; to be conducted by the State Comptroller and the State Attorney General of both the Assessor's Office and the City Treasurer's Office. "Lockport taxpayers must know whether the financial and legal requirements of these offices have been fully met."
---

Check out East Niagara Post videos on YouTube, Vine and Periscope.