Posts By Category
Posts By Location
Upcoming Events
February, 2016:

Friday, February 20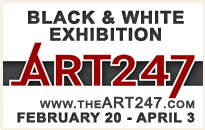 March, 2016:


Advertise Your Event on ENP!
More info here
Saturday, January 30, 2016
By +Scott Leffler
scott.leffler@eastniagarapost.com
---
Joe O'Shaughnessy
In the minutes following an ENP news story this morning concerning a special meeting of the Common Council slated for Tuesday and Council President David Wohleben's problems with it, two city officials took the Republican to task. Just moments ago, a third chimed in.
Anita Mullane
The three group emails -- from Democrat Aldermen Rick Abbott, Anita Mullane and Joe O'Shaughnessy -- all disagree with Wohleben's original assertion that the work session called for is illegal. O'Shaugnessy even goes so far as to call the Council president "shameful."
The mass email exchange started at 10:25 p.m. Friday with a group message from Wohleben to his fellow Council members, as well as Mayor Anne McCaffrey, City Clerk Richelle Pasceri, Corporation Counsel John Ottaviano, and members of the media: East Niagara Post, the Lockport Journal, Buffalo News and LCTV. It is unknown if Abbott and Mullane knew the media was in on the exchange. O'Shaughnessy clearly did, however, as he dressed down Wohleben for including the media. All three Democrats' responses appear below in their entireties and unedited. Wohleben's original email can be seen here. (
link
)
Rick Abbott
At 10:22 a.m. -- the exact moment the ENP story ran on Wohleben's email -- Abbott sent an email to Wohleben saying that his presence wasn't required for the meeting and that he did not have the "the authority to disqualify someone's signature or request." One of Wohleben's published concerns was that Alderwoman Anita Mullane's signature was on the request for the meeting. Wohleben took issue with that,"because Anita is a direct blood relative (to Lena Villella) and therefore she has a clear direct conflict of interest."
At 10:27 a.m., Mullane chimed in, noting that she has abstained from the votes in regards to the assessor's position "when I legally could have voted on some of them." She also states that the letter calling for the meeting was signed by four Council members.
Then, at 12:50 p.m., Alderman at Large Joe O'Shaughnessy backed up Abbott and Mullane, calling it "shameful that as Council President (Wohleben has) chosen to bash your fellow Council members in the media."
Dave,

Thanks for your input BUT:

1) You as Council president have the right to cancel the meeting if not properly notified.

2) A group of Council members can hold an open meeting at any given time that we desire as long as we conform with the Open Meeting Law.

3) The fact that an alderwoman has a relative in the employ of the City does not prevent her from participating in public forums in regards to the duties of a given job, especially a job the relative

does not hold. Although that presentation may be better served by a representative of the Civil Service.

4) As Council President you do not have the authority to disqualify someone's signature or request.

5) Please remember the Ethics Committee is only a Committee and does not have any power in regards to policy. It can make recommendations but the final decision is made by the Council, the same as any other committee or Board.

6) If the Council decides to bring in outside people for consultation, I will rest assure you that it will be a committee of individuals that we all agree to, and the outside consulting will not be cherry picked.

7) Your presence is not required for all work meeting, open meetings or Council meetings.

Thanks,

-- Rick Abbott
-- Alderman 5th Ward
Dave, a few things I would like to address with you regarding this email.

1. I have abstained on all resolutions during my tenure as a Council member that would give the appearance of any impropriety when I legally could have voted on some of them.

2. The letter requesting the COTW meeting for 2/2/16 was signed by FOUR Council members. Please refer to your email from the City Clerk's office sent on 1/28/16 with the aforementioned letter attached to it. The signatures are also provided.

Thank you, Anita
Dave,

Let me say I emphatically agree with the statements from my fellow Council members. I find it shameful that as Council President you have chosen to bash your fellow Council members in the media. Your statement sends a message to me that this is an early and defining moment of who is going to run this City. This City is going to be run by the people. Let me remind you that we have been elected by the people. It has been stated by the Mayor that our current actions are clearly a step backwards financially, ethically and that we are simply not informed and have poor judgement.

Dave, what is the fear of bringing a staff member to address the Council on one of the most important Departments of the City? This lingering question of mine is being brought about at the right time for the right reasons.

-- Alderman at Large
-- Joe O'Shaughnessy
Aldermen Mark Devine and Joe Oates -- both Republicans who voted for the creation of the assessor's position -- have not responded publicly to the exchange.
Whether the 4:45 p.m. Tuesday meeting will be held and whether it will include Villella remain to be seen at this point.
---

Check out East Niagara Post videos on YouTube, Vine and Periscope.