Posts By Category
Posts By Location
Upcoming Events
February, 2016:

Friday, February 20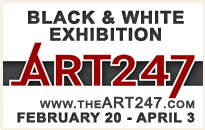 March, 2016:


Advertise Your Event on ENP!
More info here
Monday, January 25, 2016
Clint Eastwood was in a lot of movies, and many of them can be considered classics. But the most common formula for a Clint Eastwood classic includes Clint directing the movie as well as starring in it. By the time he got to
The Outlaw Josey Wales
, Eastwood already had a few directing hits to his credit such as Play Misty For Me and High Plains Drifter. Eastwood's unique and deliberate method for telling stories is what makes his movies stand out, and it is also what makes The Outlaw Josey Wales a classic.
The Outlaw Josey Wales checks in at two hours and 15 minutes and has one Oscar nomination to its credit. Eastwood has this way of making every second of a two hour and 15 minute movie count, but he rarely gets involved in complex plotlines. The basic premise of The Outlaw Josey Wales is revenge, plain and simple. But the movie does such a great job at pumping up the anticipation of seeing that revenge that you can feel the exhale when the movie finally ends.
One of the things I love about Clint Eastwood directed movies is how unpredictable they can be, but how nonchalant he is about their unpredictability. We actually care when two ranch hands are kidnapped by a Native American tribe, and Eastwood ratchets up the emotion for these two ranchers at a couple of points in the movie. But when the rescue of these two ranchers turns out to be anti-climatic, we feel almost let down.
Clint Eastwood has this way of making us feel bad for expecting the unexpected in his movies. We probably should not have expected those ranchers to be killed, but we did. When it turns out that the ranchers are fine, Eastwood slaps us in the face for expecting the worst. He does that over and over again in this movie, which is one of the things that makes this movie emotionally exhausting.
As a movie fan, I always appreciate the performance of Clint Eastwood in a western. Eastwood created the cool and calm Wild West character, and he could make that character a bad guy or good guy, depending on the needs of the movie. Eastwood can also have his main characters walk that line between bad and good, and force us to make the decision for ourselves. That is exactly what he does in The Outlaw Josey Wales, and I always fancied Josey Wales as a good guy, but I can understand the argument that paints Wales as a horrible and conceited person.
Each character in The Outlaw Josey Wales has a purpose in telling the story, and I always liked the idea that Clint Eastwood does not bring in characters for one-liners or shallow plot devices. If a character has a line in a Clint Eastwood movie, then that line means something. Everyone from the granny who runs the ferry service to the carpetbagging salesman matter in this movie, and that helps to give the movie a ton of substance.
The script for The Outlaw Josey Wales is well done and moves along at an excellent pace. Each scene builds on the previous scene so well that the only comparison I can really make is to a Quentin Tarantino movie. Despite The Outlaw Josey Wales being two hours and 15 minutes, it needs every second to tell the story right. Everything we see we need to see in order to understand the ending. But, as with every Clint Eastwood movie, the end focuses only on the main character, and several minor plotlines are left unfinished. But we really don't care because we get what we need from those plotlines in terms of finding out what happens to Josey Wales.
Clint Eastwood is an iconic actor, but he is also one of the finest directors Hollywood has ever seen. The Outlaw Josey Wales may not get mentioned with some of his great films like The Unforgiven and Million Dollar Baby, but it deserves to be recognized for the work of art that it really is.
Rating:
3 ½ out of 5
+George N Root III is a drive-in movie fanatic who loves watching Clint Eastwood westerns. Follow him on Twitter @georgenroot3 or send him an email at georgenroot3@gmail.com.
---

Check out East Niagara Post videos on YouTube, Vine and Periscope.