Posts By Category
Posts By Location
Upcoming Events
February, 2016:

Friday, February 20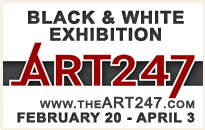 March, 2016:


Advertise Your Event on ENP!
More info here
Wednesday, November 4, 2015
I don't know if it matters to anyone out there, but I could not be prouder of my hometown than I am right now. The only incumbent who kept their alderman seat after last night's elections was Anita Mullane, and I have no problem with that at all. I also said that I would not be despondent if Anne McCaffrey retained her office as mayor, and that is exactly what she did. Am I a little put off by the loss of Roger Sherrie? I am disappointed with Sherrie's loss, but I am very excited about the future of our city.
With an entirely new Common Council in place, our city now has a chance at getting back on its feet and solving a lot of our problems. While I have not been a huge fan of Mike White, I do feel like he was a casualty of the circus that was created over the past few months. It is a circus that I am hoping Mayor McCaffrey and the new Common Council will shut down for good starting in January.
The challenge that faced the city prior to these elections was pretty substantial and I was genuinely concerned that the citizens would not take these elections seriously. But you did not vote down party lines and you did not simply put the four incumbents back into office because they were incumbents. You voted your conscience and you made decisions based on who you felt would be best for the job, and that is exactly what we needed to do.
So what does this all mean now? What this means is that the Common Council that was bickering in public is gone. It means that we have new people with new ideas and new energy that can all be focused towards taking care of the mountain of issues that has collected over the years. Now we can see if new blood in a new council will help to repair the damaged relationships in the Municipal Building and with our emergency service providers. And trust me, there is a lot of damage there.
As the results were coming in last night, I was glued to my computer screen. I honestly did not know what to expect, but right from the start the news looked good. The numbers started to show almost instantly that the people did take this election seriously and that our future could be bright. Scott Leffler was sitting by my side as we were discussing the results and he doesn't know this, but I started to feel a bit emotional as the final numbers started to roll in. I couldn't believe that we all did the right thing, and we all did it together.
There is something else I would like to point out that goes along with my belief that the Internet is a big factor in determining elections. Every candidate that did a radio segment for ENP radio won if their opponent did not also do a segment. Anne McCaffrey's supporters knew enough to inundate ENP with letters of support that we promised to publish (and we did), while Roger Sherrie's supporters were nowhere to be found.
It is time for politicians in this area to accept the fact that the Internet is important in gaining support for elections and that ENP reaches people in this area. Did Anne and the others win because of ENP? No, I certainly do not think that at all. But I do think that every one of the candidates who won recognized the Internet and Internet media as an important part of an effective campaign. The people who lost spent minimal time on the Internet and did not rally their supporters to contact us, the media.
In a local election like this, you do not get face time in front of television cameras or the chance to make big speeches in front of newly-opened manufacturing facilities. The people who won understood that the way to win a local election is to reach the people through the Internet. Here is hoping candidates in future elections follow suit.
So we did it, Lockport. We put ourselves in a position to climb out of this hole we are in and it feels pretty good. For two years now, I fretted and worried over what would happen on election night 2015. Now that the results are in, I have to be honest and say that I could not be prouder. Thank you, Lockport. Now let's get to work.
+George N Root III is a Lockport resident who is looking forward to the future. You can follow him on Twitter @georgenroot3 or send him a message at georgenroot3@gmail.com.
---

East Niagara Post is the official media sponsor of Hockey Day in Lockport.