Posts By Category
Posts By Location
Upcoming Events
February, 2016:

Friday, February 20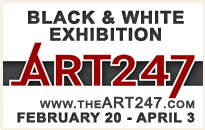 March, 2016:


Advertise Your Event on ENP!
More info here
Wednesday, November 11, 2015
It is impossible to overstate the significance of Saturday Nov. 28, 2015 to the city of Lockport, NY. The powers that be are calling it Hockey Day in Lockport, but the reality is that they managed to shove an entire month of hockey events into one day. Not only are there six hockey games on tap for that day (that number will surely grow over the next couple of weeks), but Rick Jeanneret himself will be in Lockport to help raise the banner honoring the late, great Ted Darling.
I invite you to re-read that first paragraph and just let all of that sink in. Then you can continue reading this paragraph where you will find out that there will be auctions all day long for NHL autographed items, one of the rinks will find time to host a family skating session, the Lock Monster will be in the building and I am even hearing rumblings that Sabretooth will show up. There will be lots of food and plenty of Lockport Express players working concession stands and booths so you can meet your favorite players. Then the Express cap off the whole thing with an exhibition game on their home rink. Or, if you would rather, you can check out the sled hockey game that will close out the night on the other rink.
All of this starts at around 8 a.m. with a pancake breakfast. Both the Lockport High School JV and Varsity teams will play, and there will be some alumni games that are always fun to watch. But do you want to know what is really impressive about this whole thing? It is free. There is no admission to pay. You can bring the entire family to enjoy themselves all day long and you don't have to pay to get in. Howell Motors stepped up there, as Howell Motors has been stepping up all season when it comes to hockey in Lockport.
After saying all of that, I am certain that there are people who will find excuses not to be at the Cornerstone Arena on Nov. 28. Well, if you are one of those people, let me remind you that these events are literally going on all day long. If you don't feel like being there at 8:00 a.m., then come by later and check out some of the alumni games. Seriously folks, how can you turn down this event when it is absolutely free?
To make the deal even sweeter, all of your favorite ENP peeps will be there to emcee events and say things that will surely get us in trouble. My assumption is that Scott Leffler will be handling the important stuff because that is just the smart thing to do. But I will be there along with Craig Bacon to discuss movies, books, hockey and anything else you want to talk about.
If ever there was an event that qualified as an "everyone who is anyone" event in the city of Lockport, this is the one. I keep hearing rumors about more people showing up that you will probably recognize, but I have heard nothing confirmed aside from Rick Jeanneret and, honestly, what more would you need than to hear that golden voice echo throughout the confines of our new arena?
It is time to take some pride in our city and our arena and show up en masse to an event that is probably going to get media coverage from around the area. Events like these are exactly why the arena was built and why people should be making such a big deal about it. It would be nice to see the people of Lockport take some time out of just one day this year to appreciate Cornerstone Arena and show the rest of Western New York that, once again, it is not so bad living in Lockport.
+George N Root III is a Lockport resident and avid fan of Rick Jeanneret. Follow him on Twitter @georgenroot3 (Follow George, not Rick Jeanneret) or send him a message at georgenroot3@gmail.com. See you all on November 28th at our Cornerstone Arena!
---

East Niagara Post is the official media sponsor of Hockey Day in Lockport.