Posts By Category
Posts By Location
Upcoming Events
February, 2016:

Friday, February 20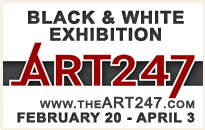 March, 2016:


Advertise Your Event on ENP!
More info here
Sunday, November 1, 2015
What makes a birthday celebration?
Some people like a multi-day extravaganza with parties, food and everyone they know. Others prefer no one acknowledge it at all. Still others like a quiet party with friends and family.
With kids, it's even more complicated. Invite the whole class? Party at home or at a local venue? Cake? Cupcakes?
We're long past throwing big whole-class parties here. (A major peeve of mine? People who don't respond to RSVP requests. You know who you are.) Huge family parties are also a no-go; it's just too difficult to find a time and a place where the whole extended clan(s) can meet.
A small family party at the house sounds doable, right? Some pizza, some snacks, a small cake? No problem.
But ... we still need a menu, right? Pizza does not a party make. And a few bowls of chips just don't cut it. There should be, at least, some appetizers to whet appetites.
So, the menu's planned. Off to the grocery store. Of course, paper plates and plastic utensils will make things much easier. Tack those on. I'm out of a few cake decorating supplies. Add on a trip to that shop.
A few things may need to be prepped ahead of time. No problem. I don't own enough cake pans in the needed size to bake all the cake layers at once. Fine, rotate them ... even if it means staying up to midnight the night before the party.
But ... a busy family, even if they try keep up with daily housekeeping chores, doesn't usually have time to do the kind of in-depth scrubbing you might want to do right before hosting family members you haven't seen in a while. And all of a sudden, it's all too easy to notice those dust bunnies you overlooked every other day of the week.
So let's vacuum, sweep, clean the windows, dust ... everything ... and scrub the kitchen.
The day of the party, the cake needs to be decorated. Fortunately, this child wants a simple cake (the other one tries to stump me with elaborate requests). But he wants sprinkles. Lots of sprinkles. And sprinkles ... are hard to control at times. Time to sweep the floor again.
Oh, crap. It's an hour before the guests arrive. Are the kids dressed? Quick, someone make sure Jim doesn't open the door in his underwear. Who dumped the toy box after we just picked everything up?
Wait. Did Sam clean his room?
Did we remember to get birthday candles?
Did I shower yet?
By the time people started arriving at our house Saturday, I was utterly beat. I wanted to pour a glass of wine (hey, it's 5 o'clock somewhere) and hide in the spare room, maybe take a nap.
I didn't. I smiled and tried to be a gracious hostess. I oversaw the consuming of pizza, the opening of the presents and the cutting of the cake.
And as I watched my eldest son bounce around with frosting in his hair and a huge grin spread from one side of his face to the other, I had no doubts.
It was all worth it.
**
I always sort of thought I'd be a hockey mom.
It hasn't happened so far. I'm a track mom, and a taekwondo mom, and that's OK. That's awesome, in fact.
But my family is full of hockey fans, so when I heard about USA Hockey's Try Hockey For Free Day this week, I immediately marked it on the calendar. The event, which takes place Saturday at locations throughout the United States, encourages kids ages 4 to 9 to visit local rinks to try out youth hockey. The participating organizations will have limited equipment available for use.
To find a location near you, visit
www.tryhockeyforfree.com
. One of the listed sites is Cornerstone CFCU Arena where the event is listed as starting at 9 a.m.
Maybe we'll see you on the ice.
+Jill Keppeler is exhausted after hosting a birthday party ... and then going out trick-or-treating with the kids. Fortunately, there's Halloween candy. (And she's already stolen all the Almond Joys.) Follow her on Twitter @JillKeppeler or email her at jillmkeppeler@msn.com.
---
Catch up quick