Posts By Category
Posts By Location
Upcoming Events
February, 2016:

Friday, February 20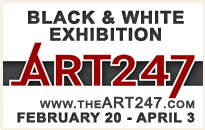 March, 2016:


Advertise Your Event on ENP!
More info here
Sunday, November 15, 2015
To all the single parents out there: I don't know how you do it.
I really don't. And you have my respect.
Recently, my husband and younger son had an event out of town to attend. My older son and I stayed home. This is the first time Jim and I spent a weekend alone together since March 2005. (When my husband covered the Niagara Falls High School boys basketball team's state championship game in Glens Falls, but that's another story.)
Now, Jim is a bit younger than his years, but how hard could it be? I thought. Maybe he's not quite so portable any more, but it'll be cool. We'll see a movie. We'll go Christmas shopping. We'll get the groceries. It'll be fun.
And it was. It was also exhausting.
First thing: I constantly wished I had five more hands. Maybe more. Juggling an armload of items at the store (should have grabbed that cart) and snagging/dragging a boy who's decided he wants to introduce himself to everyone in the building is ... difficult. Especially when he announces a potty emergency when you're both at the far corner of the store. And especially when he decides Grandma might just like that extremely fragile-looking glass vase and he needs to inspect it himself.
Second thing: Going Christmas shopping with a young boy is not fun and relaxing. Going Christmas shopping with a young boy is a mix of saying things like "No, I don't think Grandma wants a Hello Kitty coloring pad" and "That's a dog sweater; your brother can't wear it" and "Oh, come ON. You just picked that at random to get this over with!"
Third thing: No matter how many fun things you have planned and no matter how many treats you arrange for, it's never quite good enough.
In our case, I was asked when Daddy was coming home about 50 times over the course of 30 hours. Daddy got the big grin when he walked in the door. So much for the one who arranged for the movie date, dealt with his upset stomach and cooked his favorite meal. (Yes, I'm pouting.)
Fourth thing: The hardest part was after I tucked Jim into bed. The house was so quiet. Normally, this is a good thing. But there was no one there this time to vent to, to talk to about the day or with whom to hash over the plans for the next.
Eventually, I just had to read until I fell asleep. Never a bad thing, but I'm just not used to it these days.
We're busy people, in this household. Sometimes we just don't see each other all that much. But it's something just to know the other person is there. I had a long, wearying weekend ... but I knew my partner in parenthood would be back at the end of it to pick up the other part of the load again.
It's all too easy to take for granted ... and it's something to keep in mind.
And single parents: I salute you.
I don't know how you do it.
+Jill Keppeler is praying for Paris. And Beirut. Follow her on Twitter @JillKeppeler or email her at jillmkeppeler@msn.com.
---

East Niagara Post is the official media sponsor of Hockey Day in Lockport.