Posts By Category
Posts By Location
Upcoming Events
February, 2016:

Friday, February 20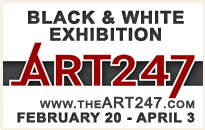 March, 2016:


Advertise Your Event on ENP!
More info here
Monday, November 16, 2015
I've never really liked the idea of referring to certain movies as big comeback movies for big name stars, because that would insinuate that the big name stars did not work for years before releasing their big comeback movies. Mickey Rourke worked steadily for years before he played the role of Randy "The Ram" Robinson in The Wrestler, but he was just in some terrible movies.
Over the course of time, actors take work just to stay working and those decisions can sometimes come back to bite them. For Rourke, it was years of subpar movies and small supporting roles that forced his "comeback" in 2008. What a comeback it was.
To answer the biggest rumor about this movie, yes Marisa Tomei does a few nude scenes that are gritty at best. If you are a 15-year-old boy, then you get to see boobies. But even if you are 15, you can appreciate just how much in context everything is with this movie . . . even the boobies.
As with most of the movies he did in the 80s, The Wrestler is a role that Mickey Rourke was meant to play. The entire movie is filled with amazing casting, and that helps to create a chemistry that really brings the movie to life. Rourke worked out for months to bulk up for this role and trained with professional wrestlers to get the moves right. His dedication to the movie pays off with big dividends.
One of the things that is lost in the hoopla about Rourke's "comeback" in this movie is that it was also a sort of "comeback" for Marisa Tomei as well. She had languished for a few years with supporting roles in bad movies before her appearance in this 2008 classic. Ever since The Wrestler was released, Tomei has been steadily busy and is headed back to the big budget world with appearances as Aunt May in an upcoming Spider-Man movie and the newest Captain America movie as Marvel tries to salvage Spider-Man by bringing him into the Avengers universe.
Because The Wrestler is a low-budget movie ($6 million is a low budget when you consider the stars in this movie), it is forced to improvise when it comes to the special effects and action scenes. Mickey Rourke really did cut open his own forehead with a razor to bleed real blood (as all wrestlers have done at some point in their careers), the customers in the deli scenes were real customers and not actors, and the guy playing the steroids dealer in the movie really was arrested for selling steroids a few months after the movie was released. Improvisation because of a low budget has brought us some of the greatest movies ever made, and The Wrestler is another example of how that works.
If you are looking for a movie that highlights the glitz and glamour of professional wrestling, then this is not that movie. The Wrestler was based primarily on the life of wrestling legend Jake "The Snake" Roberts, and it is the kind of story that can be hard to watch. But Tomei and Rourke do such an excellent job telling the story that it is impossible to look away.
I love a movie that forces you to watch when you don't want to and then delivers a story you will never forget. It takes the perfect combination of a good script, dedicated actors, and a good director to make a movie like that happen. By coincidence, those are also the very same elements that go into creating a classic.
Rating:
3 ½ out of 5
+George N Root III is a drive-in lunatic and former fan of professional wrestling. You can follow him on Twitter @georgenroot3 or send him a message at georgenroot3@gmail.com.
---

East Niagara Post is the official media sponsor of Hockey Day in Lockport.