Posts By Category
Posts By Location
Upcoming Events
February, 2016:

Friday, February 20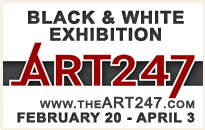 March, 2016:


Advertise Your Event on ENP!
More info here
Thursday, October 22, 2015
ENP STAFF REPORTS
news@eastniagarapost.com
---
Roger Sherrie
Mayoral candidate Roger Sherrie is upset with his opponent -- as well as a former opponent -- over what he called their "unethical and underhanded performance" at Wednesday night's Common Council meeting.
Sherrie sent a press release to East Niagara Post this morning blasting Mayor Anne McCaffrey, former mayoral candidate Mike Pillot, and Corporation Counsel John Ottaviano.
In the release, which follows below in its entirety, he said the meeting was "one of the most shocking, underhanded displays of electioneering ever allowed inside City Hall."
Today, Roger Sherrie, the Democrat and Working Families endorsed candidate for Lockport Mayor, blasted Mayor McCaffrey, Corporation Counsel Ottaviano, and his defeated primary opponent Michael Pillot for their "unethical and underhanded performance" at Wednesday's Common Council meeting.

Sherrie said the tactics smacked of a "desperate mayor and a desperate party about to lose the stranglehold they have had on city government for three decades."

Sherrie criticized the way McCaffrey conducted the meeting and specifically responded to comments Pillot made at the end of the meeting. "Last night, city residents in attendance or those who watched it televised by LCTV, witnessed one of the most shocking, underhanded displays of electioneering ever allowed inside City Hall."

Sherrie said McCaffrey violated the trust of city residents by her "shameless self-promotion" at the last council meeting prior to November elections. "A full three-quarter of the meeting was devoted to her self-aggrandizement," said Sherrie. "For some reason, on a night where the outside temperature was a balmy 58 degrees, the mayor thought it necessary to remind citizens about the city's "Code Blue" emergency shelter provisions for homeless or others with heating problems when temperatures reach 15 degrees. McCaffrey was pandering to voters in the worst possible way," stated Sherrie.

He accused the mayor of "staging a campaign event to the detriment of good, honest government. She took credit for grant programs that she either opposed or had little to do with." Sherrie criticized the mayor for bragging about receipt of a SAFER grant that restored one firefighter position to the city. "The truth is, we could have had four firefighters returned at no cost but she cast the deciding vote to defeat that resolution", said Sherrie.

Sherrie saved his harshest criticism for his democrat primary opponent whom he beat handily by a better than 3 to 1 margin. "I have been in and around government most of my life and I knew going into this campaign that I would need a thick skin and broad shoulders when it comes to criticisms about me.

That is part of being a candidate and I accepted that. But never has my honesty or integrity been questioned. After tonight, I doubt the same can be said about Mr. Pillot. He, and anyone who ever voted for him, should be embarrassed by his delusional rant about me personally, the democrat party, and my campaign for mayor." Characterizing Pillot as a sour-grapes loser, Sherrie said, "I probably would be bitter too if voters in the ward I was born and raised in rejected me 2 to 1."

Sherrie said Pillot's memory about meetings, events and conversations is faulty. "Apparently, Mr. Pillot forgot the pledge he made to the Democrat and Working Families Parties, and every labor union whose endorsement he sought and lost; the pledge to back the winner of the Sept. 10th primary. Now, 2 weeks before the election, Pillot thinks McCaffrey is a good mayor. Apparently he didn't for the first 10 months of 2015 or he otherwise wouldn't have run against her."

"When going door to door this summer, voters would share with me disparaging comments about Mr. Pillot's character and motivation for seeking office. I ignored such stories and stuck to a positive campaign sharing my vision for a better Lockport. The voters in Lockport have now spoken three times but Mr. Pilot refuses to hear their message."

"What's more, it's blatantly obvious that tonight's performance was orchestrated by the mayor and majority council as a desperate ploy to stave off defeat. Up until tonight, I have given the mayor every benefit of the doubt; believing her mismanagement was more inexperience than incompetence. But tonight she has shown voters what she's really about."

Sherrie said, "Even Corporation Counsel Ottaviano participated in the ambush." Ottaviano stated, "Everyone has the right to speak," when Alderwoman Anita Mullane protested Pillot being allowed to exceed time limits. Sherrie said, "Apparently, there is a double standard in effect," referring to third-ward alderman candidate Mark Devine who was admonished to stop campaigning when he only mentioned he was holding a campaign meet and greet event."

"I have come to the conclusion that this mayor and the majority council are unfit to hold public office and must be rejected on Election Day. There is no place in city government for the type of shenanigans this mayor pulled tonight."

Sherrie urged all of Lockport to tune in when this council meeting airs on LCTV. "I think residents will be shocked at what they see and hear. It's a shameless abuse of city government; one which voters should not tolerate."
---
Catch up quick