Posts By Category
Posts By Location
Upcoming Events
February, 2016:

Friday, February 20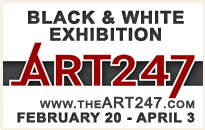 March, 2016:


Advertise Your Event on ENP!
More info here
Tuesday, October 27, 2015
Before I decided to write this review, I asked Scott Leffler what he thought about doing it. He said the decision was mine, but to keep in mind that some of the content may not suitable for younger audiences. The caveat is that this book deals with the ugly underbelly of the pornography industry and what it can do to the lives it touches. This particular book also was initially published in 1980, recently re-released in conjunction with a movie starring Amanda Seyfried.
"Ordeal" is the story of Linda Lovelace in her own words. This book has gotten both positive and negative reception from both sides of the porn industry. Those against the practice point to the mistreatment by Linda's husband, Chuck Traynor, as a rallying point to the anti-pornography movement. Meanwhile, others have pointed to her earlier books as an example of Lovelace reaching for more notoriety after her career had fizzled.
Linda Boreman was a young woman living with her parents in Florida after a car crash rendered her unable to live on her own. Her mother was overbearing, intent on keeping her daughter living a pure and restricted life under the tenets of Christianity. It was likely this heavy handed parenting that drove young Linda into the arms of the seemingly wonderful Chuck Traynor.
Paradise was not long lasting for the new couple. Once Traynor had ensnared Lovelace in his clutches, the honeymoon was over. She simply traded one hell for another. From the confines of the strict household of her parents, she moved into a prison of sex, drugs and the evil mind of Chuck Traynor.
Lovelace's new life was full of debauchery allegedly forced on her by her new husband. It went far beyond simple pornography. Finally, after achieving a level of notoriety with her infamous "Deep Throat" film, Linda Lovelace gained the fortitude to finally leave Chuck Traynor and the evils of pornography behind her.
After some aborted attempts to cross into mainstream film and television, Lovelace retreated into the tranquil life of motherhood with her new family. She became an outspoken critic of the adult film industry, appearing on the Phil Donohue Show, looking far different from her scantily-clad movie days. The seemingly innocent Linda Lovelace from the movies was replaced by Linda Marchiano, a hardened and wisened woman out to pull the shadows away from a dirty industry.
Don't be fooled. "Ordeal" is not about pornography. This book is the story of a woman whose lack of self esteem kept her trapped in multiple abusive relationships and her eventual escape from that environment. The book is disturbing in that you can hear Lovelace calling out for help while everyone around her ignored her pleas. Even her mother, after a particularly bad episode chided her for running away by telling her that a wife's place is at her man's side, even through the bad times.
Ordeal is not for the faint of heart. It is also for an adult audience only. Linda Lovelace sets to the page the desperation she felt throughout much of her life. In the end,she was able to tell her story in an effort to warn other young women of the dangers that lurk on the streets. Sometimes you just have to finally say enough and make that change in order to save your life. Linda Lovelace broke away from the life of abuse and attempted to set her life ambitions to where she was happy and safe.
+Craig Bacon
believes that everyone should be free from oppression. Abuse, in any form, is no laughing matter. You can follow him on Twitter at
@hippieboy73
.
---
Catch up quick