Posts By Category
Posts By Location
Upcoming Events
February, 2016:

Friday, February 20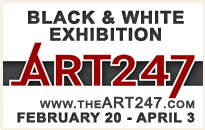 March, 2016:


Advertise Your Event on ENP!
More info here
Thursday, October 15, 2015
The mountain ash is a small tree, reaching 25 feet in height on the most impressive specimens. What it lacks in stature it makes up for in terms of its beauty and its importance to local wildlife.
The fruits on a mountain ash tree are an intense red and found in clusters.
(BOB CONFER / ENP CONTRIBUTOR)
As its name implies, the mountain ash (which is not an ash but rather kin of hawthorns and apples)
frequents mountains. Abundant in cooler climes and stony, yet rich soils of Ontario, Quebec and Maine, we find that New York is at the southern edge of its range. Nonetheless, it can be found in good numbers across the Adirondacks and at some of the higher elevations of Allegany County.
As for Niagara County, it naturally occurs, and only in small numbers, in and immediately around the Niagara Gorge and the escarpment, which have some mountainous traits. You are more likely to encounter it in backyards and in the woodlots near them (the latter is where birds contribute to their planting through their droppings). It is an extremely popular ornamental, as many people, including this author, plant them to accent the appearance of their lawn.
They are sold at many local nurseries and are also available on the cheap every spring through the Niagara County Soil and Water District's annual sapling sale. They have proven to be popular because of their small size and the showy fruits that last from September until March – or when songbirds consume them. The fruits on the American version are an intense red and they are found in large clusters. The Eurasian version – also known as the Rowan tree – has orange fruits.
Those fruits aren't poisonous, but that doesn't mean you should make it a point to eat them. They aren't especially flavorful. They are heavy in tannin, which gives black tea its flavor. Thus, the pulpy berries tend to be too bitter for consumption. Some folks counter that by making jellies and marmalades from the fruits while some adventurous souls make wine out of them.
While people won't eat the berries, animals will – and they love them. Grosbeaks, robins, waxwings and other berry-eating birds will browse on them all winter long. Deer will nibble at low-hanging berry clusters while turkeys and grouse will eat any that have fallen. In many a hard winter, birds are blessed to have access to this high-energy food.
For that alone, you should consider mountain ash as an addition to your lawn. I am a big fan of growing trees and shrubs that are natural to the area and contribute to the health of local wildlife. This lovely tree certainly fits the bill.
Bob Confer lives in rural Gasport where he has 4 mountain ashes – and hundreds of their berries – in his backyard…like a natural bird feeder. Follow him on Twitter @bobconfer or email him at bobconfer@juno.com
---
Catch up quick