Posts By Category
Posts By Location
Upcoming Events
February, 2016:

Friday, February 20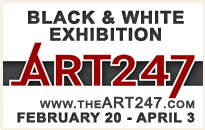 March, 2016:


Advertise Your Event on ENP!
More info here
Saturday, October 10, 2015
If you missed out on the Historic Palace Theater's "Little Women" over the past weekend, you missed something special. The original Broadway production lasted barely five months in 2005 and the 30 city touring production ended in July 2006. Critical reviews, while not negative, were also not outstandingly positive.
(IMAGE COURTESY OF HISTORIC PALACE THEATRE)
The performance at the Palace was a bit different than most of the shows put on at this historic venue. There weren't songs that everyone already knew. While Louisa May Alcott's story is fairly well known, the action on stage was entirely new to those of us who attended. Director Christopher Parada was given given practically carte blanche to deliver an astounding musical rendition of an all-time favorite book. There was little familiarity, yet it was for this reason that the show was so great.
The story takes place in Concord, Mass. during the waning days of the Civil War. Father March is off serving as a chaplain for the Union Army, leaving behind his wife and daughters to fend for themselves. Sister Jo writes novels full of blood and guts and tries to sell them to help out the family while Father is away.
Emily Prucha turned in yet another wonderful performance, this time as the lead, Jo March. She has a commanding presence on the stage, leading the rest of the cast through the show. She draws the other actors on stage into the plot as she weaves through the life of her character. She has a strong singing voice that will demand your undivided attention as you watch the performance.
Jake Hayes uses a myriad of facial expressions and vocal nuance to deliver a stellar performance as the lovelorn Laurie. Some of his expressions and body language had the audience tittering. Hayes always seems how to play off his co-stars to bring a deeper feeling of reality to his character.
The March sisters together, Rheanna Gallego (Beth), Meghan Curr (Meg), and Francesca Harvey (Amy) along with Prucha acted like they were real sisters with the ever-present sibling rivalry. The picking at each other reminded me of my own household with four daughters. The actors and the characters they were portraying appeared to have a genuine respect and love for each other.
Tying the March girls together was Marmee, played by Jennifer Neroni-Trupo. As the matriarch, it was her job to keep the four girls in line. She was another wonderful addition to the cast. One critique I had of her performance, in my view, she seemed less integrated with the rest of the cast, playing more as a loner. But could she sing. Neroni-Trupo has an amazing singing voice. I sat in rapt attention during each of her musical numbers. Her voice was definitely one of the highlights of the show.
Jon May, Wyatt Watson, Gabriella Montgomery, and Joel Hurlbert rounded out the cast. Their injection of humor at odd times kept the performance flowing nicely. With a long musical, sometimes the audience and the actors need a chance to laugh a little, especially with a story that has such heartbreak. Of course, Jon May's German accent and his physical action had the audience laughing as much as they had for Jake. The entire cast was wonderful and this performance was a delightful addition to the annals of the Palace Theater.
Wendy and I had a great time at "Little Women." We celebrated our eighteenth anniversary enjoying the live production of "Little Women." Our youngest daughter, Josephine, got her name from this book, in part. Additionally, we had to laugh at some of the antics of the youngest March sister, Amy. Many of the words flowing from this sister echoed what we hear from our third daughter, Corliss, about how much her other sisters annoy her. As with the March sisters, the Bacon girls subject us to their plays and stories, performed in the living room or backyard. So, yes, we greatly enjoyed this show and look forward to the next unique show put on at the Historic Palace Theater.
If you happened to miss this show, you truly missed out on a fantastic performance. Chris Parada and company showcased a musical that is not well known, nor highly reviewed by critics, and brought its magic to our local stage. As I so often discover, what the critics shrug their shoulders at, I find to be something worthwhile to sit and watch. Again, out local talent brings the best to the everything they do.
---
Catch up quick