Posts By Category
Posts By Location
Upcoming Events
February, 2016:

Friday, February 20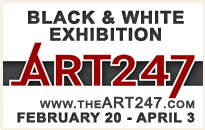 March, 2016:


Advertise Your Event on ENP!
More info here
Tuesday, September 29, 2015
Several months ago I wrote a review for a book by David Bell, The Forgotten Girl. I thought it was a very well written book that was a gripping read. So, when I discovered that Bell was releasing a new book over the summer, I made plans to read that book and give another review. The books are that good. I read his newest output, Somebody I Used to Know, in a single day while on a road trip to Virginia. The pages passed as quickly as the miles.
Somebody I Used to Know is the story of Nick Hansen; man recently divorced and trying to figure out his place in life. One day while shopping, he meets a young woman who looks exactly like an old girlfriend who had died twenty years previously. Immediately, his mind wonders if the truth about Marissa's death all those years ago may not be as straightforward as he had thought. When the young girl ends up murdered in a motel room with his name and number in her pocket, Hansen immediately becomes the prime suspect.
Against all the wishes of the police and those who love him, he sets out to uncover the truth about the mysterious girl's death and her possible connection with his old flame. This leads to conflict with the women in his life who believe he never really got over the death of Marissa in a college dorm fire. His on again/off again relationship with Heather stumbles and suffers from his infatuation with Marissa's memory.
As Hansen's personal investigative mission gains traction, it begins to seem that someone doesn't want him to uncover the truth. An attempt is made on his life. Someone tries to kidnap his stepson. This mysterious culprit seemingly knows a lot about all of Hansen's daily movements.
David Bell writes characters that are not ostentatious. They are believable with their own sets of flaws. I was a little surprised, however, that a forty-year-old man was still stuck on a girl who broke up with him and died over two decades before. This infatuation reminded me more of a high school romance, but it did propel the mystery and plot forward. Hansen engages the reader as he struggles to come to grips with a truth he could have only imagined. His confusion is brought out in Bell's prose.
David Bell sends us a few twists that make you think your initial assumption of the finale was wrong, only to deliver what we mostly expected after all. His clever use of some of these twists kept me turning the pages while I attempted to rectify the ending in my head with this new information. A good author will keep his or her readers thinking until the final unveiling. Bell has delivered a book that does exactly that.
There were a couple things that I did feel detracted from the overall story and excellent writing. As I stated before, it seemed odd that Hansen was still stuck on an old girlfriend two decades after her death and after a marriage of his own. In addition, there was a bit of a soap opera-ish feeling to some of the plot twists., especially Heather's personality at the end of the book.
Despite that, I felt this book was very well written. David Bell delivers a product that will keep a reader engaged and turning pages. Although Somebody I Used to Know is billed as "crime fiction," I feel this is more of a love story that needs to be resolved through the reader's imagination. What Hansen does with the paper he receives at the end of the story is up to us to decide. Great authors not only entertain their customers, they make them part of the story. That is exactly what David Bell has done with this new book.
This is the second David Bell book I have read. While I enjoyed Forgotten Girl just a little bit more, I thought Somebody I Used to Know was well worth the time. I eagerly anticipate the next installment by Bell -- hopefully in the near future.
+Craig Bacon had a lot of girlfriends in high school, although most of them didn't know it. You can follow his shenanigans on Twitter at @hippieboy73.
---
Get breaking news delivered.