Posts By Category
Posts By Location
Upcoming Events
February, 2016:

Friday, February 20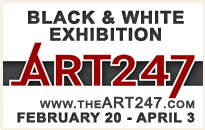 March, 2016:


Advertise Your Event on ENP!
More info here
Sunday, September 27, 2015
There are few parental pleasures like showing the kids the stuff you loved when you were younger ... and, as they grow older, the stuff you still love now.
I credit the LEGO video games, which I've mentioned before, for introducing Sam to so many things in a kid-friend way ... DC and Marvel characters, the Lord of the Rings and the Hobbit, Indiana Jones, etc. Our most recent foray into the repertoire? LEGO Jurassic World, which also includes the three movies before the recent release.
It didn't take long for him to become completely obsessed.
It's not surprising, really. I think nearly every small child goes through a dinosaur-obsessed phase. He just encountered his by way of a video game. The pleas to watch "Jurassic Park" series began.
Therein lies the dilemma. At what point are kids ready to watch dinosaurs, well, eating people? For fake blood and a bit of scariness and a whole lot of suspense? We pondered. The whole thing was complicated by the fact that that first "Jurassic Park" movie is one of our favorite movies of all time. Of course, we wanted to show it to our son. (Sons, actually, but Jim simply isn't interested at this point.) But when?
We considered. We rewatched the movie. (Twice, actually. Hey, I said it was a favorite.) Then we delivered the good news: He got to stay up past his bedtime one Friday night to view it with us.
Note: I would not recommend this for every 7-year-old. But Sam's pretty fearless as far as suspense and scariness go (there are other things that bother him), and has a good grasp of movie-fantasy vs. reality. And he did fine. The things we did have to address were why John Hammond created the park in the first place, how someone can do something disastrous with the best of motives, and what was behind the way various characters acted. Good lessons to learn.
Cuddled up with a bowlful of popcorn, watching that movie I'd first seen with my own younger brother way back when it was released in 1993, it was a family bonding moment that I'll never forget.
Since then, we've gone through movies No. 2 and 3 (although they're far inferior to the original, in my mind) with a tiny bit of judicious editing and a great deal of pleasure. When "Jurassic World" comes out this week on instant video, we'll have a movie night in the works.
Families bond in different ways. One of ours has dinosaurs.
**
As one kid is going to a birthday party next Saturday and the other kid is not, I've been on the look-out for a cool mother-son activity for that afternoon. It seems I have plenty to chose from. Just a few of the things going on:
The Herschell Carrousel Factory Museum in North Tonawanda, a family favorite, will celebrate the 100th anniversary of the Allan Herschell Company with a celebration from 10 a.m. to 4 p.m. Saturday. The event will include a special admission rate, guided tours, carving and restoration demonstrations, entertainment and more. We love the museum, and it would be great to mark this milestone with it.
However, at Old Falls Street in Niagara Falls, the sixth annual Oktoberfest will take place from 1 to 8 p.m. on the Middle Block. The event, which has free admission, includes German food, music by the Bergholz German Band and others, dancing and kids activities including games, a bounce house and petting zoo. We've attended this before, and the kids loved the music, the activities (we still remember the wonderful balloon sculpture an artist made for Jim) and the food.
But ... there's also the Taste of Grand Island, from noon to 8 p.m. on Whitehaven Road between Grand Island Boulevard and Baseline Road. The Taste of Lockport was a huge hit with my kids (especially Sam, who helped me judge some of the dishes as a judge from ENP), so this would be a draw for them. In addition to food offerings, there will be music, a kids zone and other vendors. Decisions, decisions.
Maybe we'll just have to do all three.
+Jill Keppeler can't get warm. Time for more coffee. Follow her on Twitter @JillKeppeler or email her at jillmkeppeler@msn.com.
---
Get breaking news delivered.