Posts By Category
Posts By Location
Upcoming Events
February, 2016:

Friday, February 20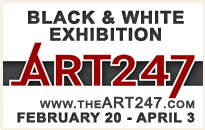 March, 2016:


Advertise Your Event on ENP!
More info here
Sunday, September 13, 2015
Saturday was not nice.
Saturday was cold. And damp. Well … actually, it was downright soaking wet, much of the time.
It's the kind of day when I like to bake something. A good day for curling up with some snacks, maybe some hot, spiced cider, and a good book or movie. That sounds quite wonderful right now.
The Keppeler family took part in the Buddy Walk on Saturday as part of
the Peach Festival parade. (CONTRIBUTED PHOTOS)
Instead, my family of four – plus my parents – put on our lime-green T-shirts, dug out the umbrellas and sweatshirts, and headed out to Lewiston for our eighth Buddy Walk with the Family & Friends Down Syndrome Association of Niagara as part of the Peach Festival parade.
We could have stayed home. The weather would have made it easy to justify. But Jim's been talking about this for weeks, and since the whole thing, for us, is because of him, it wouldn't have seemed right to bail.
Much of the time, I don't write about my older son's differences. He's a kid … a kid who likes music, school and baiting his brother. But he is different. He was born with Down syndrome. And that's part of who he is.
How can we not celebrate and acknowledge that, given the chance?
Jim Keppeler poses ... grudgingly ... for a photo with
his mom, Jill Keppeler, before the Buddy
Walk
on
Saturday in Lewiston. Bonus photobomb
by Sam
So, we walk in the parade. Jim dances to the music of the bands taking part whenever there's a break, waves and yells "Hi, everybody!" to the crowd. Sam (who wasn't yet 3 months old when he took part in his first Buddy Walk) takes great glee in throwing candy to everyone he sees.
This particular year, we juggled umbrellas while we walked. I watched the faces of the people to whom Jimmy was waving, and it gave me hope. Maybe someday, when my oldest boy is living a more independent life, they'll encounter him … and be kind, because people with Down syndrome are real to them, the kind of people who have families that love them, who walk in parades and wave and eat too much pizza and ride the carousel at the Peach Festival.
And that's why we do it. That's why we walk when it's warm and sunny, and that's why we walk when it's chilly with soaking rain.
It's always worth it.
**
This past week marked the start of a new school year for many kids in Niagara County and Western New York as a whole, including my two hooligans.
So here's a big ol' "thank you" to all the teachers out there who do their very best to educate the next generation, who put up with ever-changing education standards and rules as well as the vagaries of impish elementary schoolers, moody middle schoolers and high schoolers who already think they know it all.
(Spoiler, kids: You don't. You never will. Fact of life.)
Some of us appreciate you. Have a good year.
**
The Buffalo Zoo's new Arctic Edge exhibit opened Saturday, providing a new home for a pair of bald eagles, two gray wolves, two Eurasian lynx … and fan-favorite Luna, the polar bear who was born at the zoo about three years ago, and her mom, Anana.
There's absolutely no comparison to the old bear grottos that used to sit there right inside the former front gates, and Luna's an absolute riot as she watches for people to approach her new home. (Especially children, whom she seems to love.) Check it out.
For more information, visit
www.buffalozoo.com
.
+Jill Keppeler can't get warm. Time for more coffee. Follow her on Twitter @JillKeppeler or email her at jillmkeppeler@msn.com.
---
Get breaking news delivered.