Posts By Category
Posts By Location
Upcoming Events
February, 2016:

Friday, February 20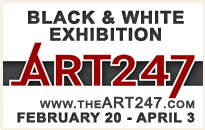 March, 2016:


Advertise Your Event on ENP!
More info here
Monday, September 28, 2015
Normally, I would rather chop off my right arm than have to see two Adam Sandler produced movies starring Kevin James in the same summer. But I really liked the first Hotel Transylvania, so I was actually kind of excited to see Hotel Transylvania 2. Basically, Hotel Transylvania is a Halloween version of Despicable Me without the minions, so it does have a successful formula to work with.
Adam Sandler's impression of Steve Carell's Gru character is almost spot on, but the problem is that Sandler is trying to do his own version of Count Dracula. Everything from the stuttering delivery to the big, pointy noses is intact as Sandler does his best rip-off of everything that makes Despicable Me an international sensation. Instead of minions, Sandler uses funny versions of popular movie monsters. It sounds less than creative, but it really does work.
I enjoyed this movie, my adult son enjoyed this movie, my wife enjoyed this movie, and my two-year-old grandson enjoyed this movie. It is saying something when I say that my grandson enjoyed this movie because he actually likes playing on the Kindle more than watching the movie at the drive-in. But this movie actually made him put the Kindle down and laugh. Mission accomplished.
Adam Sandler, Kevin James, and Jack Black all share the distinction of being much more entertaining when we can hear them, but not see them. In my opinion, Black's performance as Po the Kung Fu Panda is the best work he has ever done. With Sandler, his Count Dracula in the Hotel Transylvania movies rivals his Happy Gilmore performance as his best ever.
The key to this movie is, of course, visual jokes. Frankenstein doing selfies with people he is supposed to terrorize and the Wolfman's infatuation with chasing anything that moves like a dog chasing a tennis ball (which is a joke that is used in the movie) are funny jokes to watch. The plot for the movie is interesting enough to hold the movie together, and the verbal jokes work pretty well for the most part. But what makes this movie funny is the visual humor that ranges from slapstick to the bizarre.
As with most cartoons, the movie is predictable and the ending really comes as no surprise. When the movie finishes, we all feel good that the outcome was exactly what we wanted. No matter how many times people expect a movie to end like that, the good movies still find a way to make the predictable entertaining. No twists or turns here with this movie; it is everything you expect and the jokes deliver.
There is really not much else to say about this movie. It was well-done and the wife and I intend to buy the Blu-Ray when it comes out. This is the kind of movie that parents and children can enjoy without the parents worrying that their children are seeing something they shouldn't be seeing. It is good clean family fun, which is exactly what you would expect from the Halloween version of Despicable Me.
Rating:
2 out of 5
+George N Root III
is a drive-in fanatic and grown adult who stills loves cartoons. Follow him on Twitter
@georgenroot3
, or send him an email at
georgenroot3@gmail.com
. Follow the conversation for this movie and others at
https://www.facebook.com/enpatthedrivein
.
---
Get breaking news delivered.