Posts By Category
Posts By Location
Upcoming Events
February, 2016:

Friday, February 20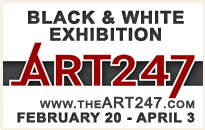 March, 2016:


Advertise Your Event on ENP!
More info here
Sunday, August 9, 2015
After a long, busy week, my wonderful husband (thank you, honey) let me sleep in Saturday morning. When I staggered down the stairs about 9 a.m., groggy and in search of coffee, I found the aforementioned spouse and my younger son engaged in pitched battle.
It took me a few minutes to realize that it wasn't with each other.
"I need a heart. Where are you?"
"I'm ahead of you. I'll take the dragons. You take the (mumble)."
I'm not sure what the game was (I think it was derived from the old Metroid), but I sat and watched them cooperate and plan and carry out their mission, whatever it was. "Heartwarming" is not a word you generally connect with watching two guys play video games, but that's precisely what it was.
I've seen a lot on social media lately decrying the rise of video games and screen time in general. There's some truth to that. But like so many things, it's not that simple.
My kids are active. They run, they swim. Jimmy never stops dancing; Sam is very fond of taekwondo. They love books; they love LEGOs. In other words, I'm not concerned with their activity level or the variety of their interests.
Video games are just one of those.
Sometimes I think it's a blessing just to get Sam to stop moving. He's all about the Minecraft these days. I've watched him design, plan and build amazing structures in creative mode, or execute a complicated exploration strategy in survival mode. We've discussed natural resources, and how they're not unlimited in real life, either.
He and I are playing our way through the LEGO series of video games as well. (I highly recommend them as a relatively kid-friendly series; when the characters lose everything on their "health" bar, they just go to pieces, as LEGOs are prone to do … and then right back together.) We've played Harry Potter and Indiana Jones, Star Wars and Batman and Marvel. When we finish with Batman 3, we'll be on to Jurassic World, for which Sam diligently saved up his birthday money. (We won't let him see the movie yet, so this is his solution.)
It's cooperation and problem-solving and creative thinking. How can I possibly have a problem with that?
Jim isn't into games quite so much, but he loves Mario Kart, whether he's playing it or directing his brother's driving. Watching the brothers sit side by side and discuss the racetracks is … heartwarming. There's that word again.
Is it healthy for kids to play nothing but video games or have hours and hours of screentime a day? Nope. But as part as an active life and a diverse set of interests, it's just another interest.
And a valuable one, at that.
---
Today, I have a recommendation that would take you outside the general Niagara County/Erie County area.
For the third year in a row yesterday, we piled in the car and trekked out to Chautauqua County, to Midway State Park in Bemus Point. It's a lovely drive and a lovely spot, right on Chautauqua Lake.
Local history buffs like me will appreciate its story: It's one of the oldest continually operating amusement parks in the nation, originally established in 1898 as a trolley park. Many of the kiddie rides there originated at the Herschell factory in North Tonawanda.
It is better for younger kids (the rides are smaller) but even my daredevil 7-year-old still loves the small roller coaster, the bumper cars and the climbing wall. I highly recommend it for a family day out.
For more information, visit
nysparks.com/parks/167
.
+Jill Keppeler wants to start her son's Jurassic World game so she can see what a LEGO Chris Pratt looks like. Follow her on Twitter @JillKeppeler or email her at jillmkeppeler@msn.com.
---
Get breaking news delivered.