Posts By Category
Posts By Location
Upcoming Events
February, 2016:

Friday, February 20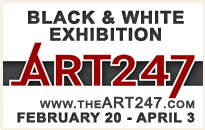 March, 2016:


Advertise Your Event on ENP!
More info here
Friday, August 28, 2015
This past weekend was a long one. I took a trip to Syracuse again for the weekend, and did a lot of new things. Some from the list some just because. A new restaurant which was absolutely delicious was Alto Cinco, located at: 526 Westcott Street in Syracuse. It was a really nice dinner. I highly recommend the chicken nachos. The art on the walls as well as throughout the establishment was very enticing. The bathroom mirror was almost made entirely out of wine corks, which had me working out a DIY in my head.
On Saturday, I went with my friends, Caroline Dowd, and Andrew Randazzo, for Conservation Day at Clark Reservation State Park to remove invasive (not evasive) species from the area with a pretty large group of people. The species we removed was called Pale Swallow Wort and it is currently threatening the area's native plants and animals. One plant for example that it is hindering is called the American hart's-tongue fern. Another thing mentioned during our volunteer work was the Monarch butterfly.
The event was run by one of my best friends, Andrew, who is attending ESF, A SUNY College also in Syracuse for Environmental Science and Forestry. Andrew recently just came back from studying abroad in Brazil where he had a remarkable time. I am very proud to have him in my life.
Another café to check off the list was called Recess Coffee, located at: 110 Harvard Place, Syracuse. We passed it the night before when we were walking to Alto Cinco, and I just had to go in the next day after we left the Clark State Park. As we were walking in Andrew tells me that you can bring in your own coffee mug to reduce the need for extra coffee cups in the garbage. Is this a thing at all cafes? I had never heard of it, but welcomed it. It was nice.
Over time as I watch other people, take their own initiative to save the earth I just feel a huge smile inside and out. It doesn't take a lot, just a little substitution and conscious initiative. Andrew is actually the person that started me caring a little more, bit by bit. I lived with him for a bit many years ago, and I thought the amount that he recycled, and the energy spent on a compost pile was a lot. Eventually, I fell into rhythm with the change, and let myself open myself to the possibility that I could make a difference. I still don't have a compost pile but I do have a system for recycling that I am proud of.
Another place we checked out Saturday night was called Texas de Brazil. We stopped at the bar while walking by in the Destiny USA Mall. This mall is by far the biggest mall I have ever step foot inside. It is a six story shopping mall, and the largest mall in New York, as well as the sixth largest in the United States.
Andrew says that you enter that mall and lose all track of time. At no point while we were there did I ever know where I was. I would have been literally lost without him…minus the searching that whole mall for what is called a muddler? And pretty much no store carries this (utensil?) Thank you Burlington (this is where he found it), for being right across from 99 Cent City (one of my favorite stores ever.)
We started Sunday off by checking out Funk N Waffles, also located in Syracuse at 727 S Crouse Avenue, #8. Even now as I think back, I am still unsure how I felt about this café. I am labeling this place a café because it was mostly coffee and waffles with music, and it was small like a café. Process of illumination says I would just count it for the purposes of my list as a café. When you walk in to order, you have a choice of Sweet or Savory waffles. The only way that I know how to explain this is to say that sweet is more of an original or normal kind of waffle, and savory is a whole meal baked into the waffle. Sweet is mostly whipped creams, and sugars, and fruits; whilst savory have turkey, chicken or a meat baked inside it with spinach or Gouda cheese, etc… It was really very interesting. So new that my actual stomach and taste buds were very confused on whether we as a whole being liked it. I think I will have to return again to try it again…I still have mixed feelings. Great smoothie though.
The last thing here is that I had to add something to my list, "Try Kava Bar." This is something I had never heard of before, but had I; I would have most definitely wanted to try it.
Caroline and I ended our trip with Andrew in Ithaca. Ithaca was so pretty. I had never been there before. We took this extra trip inside a trip to visit Mystic Water Kava Bar. Kava is a root plant from the Pacific, and is mainly consumed in cultures like Polynesia, Hawaii, etc… It has tranquilizing and anesthetic elements. We were the only ones in the place when we initially walked in, and it was a very relaxing atmosphere. They have a yoga studio that is conjoining, but it was under construction. This however did not stop me from going in to check it out.
We picked our table and sat down and the server came up to talk to us. We had mostly the kinds of questions he would get every day. What is it? How do you drink it? Is it like THC? He said it definitely was not like THC, and is most defiantly legal. There is no paranoia or high associated; merely immense relaxation. He explained that since we were all beginners that we should do about five shots each to feel the effects. We agreed to get a turtle. I thought it was just a name but he literally brought us a wooden turtle with a muddy colored liquid, and four cups which were all halves to a coconut shell cut and sanded down to make a cup. He tells us that to do this, if we wanted to do it the way they would in the original culture, we had to do what he said.
The person in the center is the server. He (Andrew) takes one cup and fills the rest of the cup up halfway with this kava liquid. We all clap twice softly, say "Boolah," take the shot of kava, put the coconut shell down and clap again. Repeat four more times. After the first shot our original server went back to his counter and grabbed warm water and pineapple cut up into pieces. The actual taste of the Kava is not great so the pineapple was a perfect taste to go with Kava.
Around shots two or three we wondered if this was just a huge joke and we were actually drinking mud water while our original server was actually laughing with the owner in the back that we were falling for it, but a couple minutes after shot 3 we all mutually decided it was not a placebo effect.
It was a very slow effect at first, and when we finally felt it, we knew it. Imagine standing on a hill of grass, no care in the world, with your favorite songs playing, and dancing away to the beats while feeling like your so Zen. It was like that. You just wanted to dance and BE. I did find myself dancing while I waited for Andy to bring back more pineapple. There was a raised wooden platform with pillows and curtains that was calling my name in the Yoga Studio, but I still didn't know if I was allowed in. I eventually made my way in and laid down to feel the effects and just take it in to think about it seriously. What do I really feel? Do I like it? I let myself feel how it wanted me to, and all of the sudden all I wanted to do was meditate. I have never wanted to meditate before because my brain is like a pinball game, a mile a minute, with thoughts. Kava shut that down, and made me want to just sit and be silent and meditate. I would definitely try this again when I have nowhere to be so soon, and can try to really play out the effects, and feelings. It was nice to feel so relaxed and in the moment silent.
What a great weekend.
+Jessica Cassick thinks there should be a Kava Bar way closer to Lockport *cough, cough*
---
Get breaking news delivered.