Posts By Category
Posts By Location
Upcoming Events
February, 2016:

Friday, February 20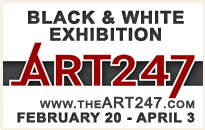 March, 2016:


Advertise Your Event on ENP!
More info here
Saturday, July 25, 2015
When a neighborhood bar gets nominated as the "Best of Buffalo" in around 10 different categories year after year it catches my attention. When CNN names a place one of the "Top 100 sports bars in America," it peaks my interest. When whispers of "The Best Burger in Buffalo" start circling around town, the Mission: Impossible theme song plays in my head. I have to get there immediately.
Of course, Jay starts his quest for the perfect burger with chicken wings.
How else would he start? (PHOTOS BY JAY BERENT / CONTRIBUTOR)
Gordon's on Delaware has been open for around a decade now. The owners have the simple mission statement of "Nobody Leaves Here a Stranger." It's a classic pub style sports bar and within five minutes of sitting at the bar I had memories of the classic television show "Cheers." The early dinner crowd was having fun, the jukebox was playing some classic tunes, and each television had a different sports event playing. With over 20 beers on tap, including 15 beers I've never tried before and Cream Ale that wasn't made by Genesee, I quickly decided that I would honor their mission statement and not leave a stranger.
The menu was a dream come true. The 1/3-pound burgers are "fresh, handmade, and served with our hand-cut fries." They had everything from a classic cheeseburger to an "Oh Jesus," which is a peanut butter, banana and bacon cheddar cheeseburger. With over a dozen different choices, we decided to order two different burgers to split at the table and an order of their wings which seemed to be as equally popular as their burgers.
Breakfast on a bun — complete with bacon and eggs.
The "O.J" burger is Cajun rubbed, smothered in Cajun barbeque sauce, and topped with pepper jack cheese. The "Breakfast Burger" is topped with bacon, a fried egg, and your choice of cheese. After our bartender took our order I couldn't help but keep perusing the menu. Things like the Guinness battered haddock (served on Friday) and "The All Meat" sandwich which is described as a hamburger, 2 chicken fingers, roast beef, and bacon separated by three layers of cheese caught my eye. Nobody leaves a stranger? I'm surprised anybody leaves this gem at all.
As our order came out it was hard to decide what to try first. We opted for the "Hot Barbeque Pit Charred Wings." They were steaming hot, crispy, and the grill marks made them irresistible. They were about as perfect as perfect could be and it was truly hard for me to pace myself as the hamburgers waited in the background. The hot barbeque had a kick to it and I took a long cold sip of the Cream Ale before I began my burger quest.
Through the years, I've traveled throughout Western New York in search of the best burger. From Grover's to Five Guys, I've had them all. I will go on record and state that I found my new favorite. These burgers are big, but not so big that you'll cramp your mouth. These are edible masterpieces that should be on exhibit at the Albright Knox Art Gallery. They're that good.
The Cajun Pepper Jack Burger was a delight.
The first bite of the Cajun burger made me shake my head in disbelief. The seasoning was infused throughout the perfectly cooked patty. Perhaps it has something to do with the fact they use a rub and then a separate Cajun barbeque sauce to ensure a balanced flavor. This was the real deal, as good as it gets.
A bite of the Breakfast Burger made me break my cardinal rule that I never follow, I said "Ohhhh
man" with my mouth still full. It was literally bacon & eggs on a burger and it blew my mind. Whatever seasoning they use should be illegal. Never in my life have I ever eagerly anticipated a second bite milliseconds after the first bite of this outrageous concoction. The buttery flavor of the eggs and the crispy bacon made me wish some of the local breakfast diners would come to this pub to see how it's really done.
Gordon's is located at 2263 Delaware Avenue in Buffalo. CNN and all the local magazines hit the nail on the head — This friendly neighborhood bar truly deserves to be listed as one of the best. From the service to the food, Gordon's defines the spirit of Buffalo.
+J Berent usually requests email submissions at jayberent@gmail.com for ideas and places to go for the best burgers in town. He will no longer be accepting submissions until he tries every burger on Gordon's menu.
---
Get breaking news delivered.