Posts By Category
Posts By Location
Upcoming Events
February, 2016:

Friday, February 20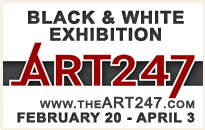 March, 2016:


Advertise Your Event on ENP!
More info here
Friday, July 17, 2015
Only a couple weeks in and I have checked off quite a few things from my list with definite plans to check off some things from the "Bigger Checklist."
It doesn't seem like a lot when I compare it to how many things I still have yet to check off, but it is way more than I would have accomplished without this list. This month last year, my father passed away suddenly. I suppose that is where this list originated from. It is hard to keep moving when you have so much on your mind weighing you down, but I am trying. I am trying so hard here to keep moving forward. Can you really lose all of your energy trying to try? How does that even make sense, but it is the fight I am fighting this month.
If you learn anything from me through this column, let it be to never let special moments pass you by. Learn to live in the moment. It can seem so scary, and sometimes highly out of left field with your head in the clouds, but how are you going to live a healthy life if you are not happy? Because happiness comes from freedom and life. Happiness comes from the moments in your life where you are doing the things you always dreamed of.
Do not let the special moments that are handed to you, pass by so that you look back with regret wishing that you had taken life up on that little bit of freedom and happiness.
This week I went to the Niagara County SPCA's Hounds and Heroes fundraiser. It was nice to get out and just support something with greater meaning. There were a lot of smiles, and fun things to look at.
There were many contests, and one of them involved judging the little doggies and their red, white and blue outfits.
I had the event organizer, Polla Milligan in on my Vantage Point talk show on 91.3 FM, and she had mentioned that there would be a pie eating contest. I have always wanted to be in a eating something contests since I first watched the burger competition in Beethoven 2, the movie. So I signed up.
It started with a waiver, in case you died. That would have to be a terrible way to die… "Jessica was a great mother, daughter, sister and friend. Her death didn't surprise anyone. She passed doing what she loved, something amusing, and… she choked."
Well it was me and four others. Five total. I was the only female. I had thought I could do pretty well until I seen my fellow competitors…one of them even trained for this. And so I guessed I was just there for the free pie.
I came in forth. I think I could have done better if I never looked up during the contest and seen the guy next to me. I thought I was speaking words, but between the apple pie in my mouth, the adrenaline, and the pure fear from what I had seen, the only thing I could clearly speak over and over again was the word, "Purple." This is what my friend told me after I cleaned off my face. I was trying to tell her that the guy next to me was turning a very deep shade of purple, and not breathing. I was really scared he would die on me. He would be the one to choke.
I didn't come in last is the point to this story.
Last column it was decided that the concert I went to would count for one concert. This was decided because I didn't want to only have one concert left to go to. I wanted to make myself go see a couple more. Now I am just upping the number to five bands and counting both Blondie and Melissa Etheridge as one each. It is not the end of the world when I have to start adding things, and upping the numbers to reach.
Wednesday, I also made it over to Pulp 716 on East Ave. I have actually tried to go there twice before, but the first time it was closed that day, and the second time, it had just closed. This was a fun trip for me because I could check off two things on my list at once. I visited a new café, as well as tried Bubble Tea; thank you Stacey Austin. It was my amazing acupuncturist on Green Street here in Lockport that told me to add "try bubble tea" to my list.
Now on to what I thought. First let me explain that I have a weird almost "phobia" of seeds. I am not sure why. The insides of cantaloupe or peppers completely freak me out, and I am not even going to think about pomegranate; although I have considered adding those to the list as well so that I can face this weird fear/gag reflex to seeds. Second, the "bubbles" at the bottom kind of remind me of these seeds, so there was immense hesitation thus far to try this fast sweeping trend to drink this tea.
The people that I met once I walked into Pulp 716 were so very nice. I explained that this was my first time and Jay walked me through the steps, and I chose everything that was different from my regular norm, including the lychee.
Step one was to pick fruit or milk, and I picked fruit. Step two was to pick a flavor and this is where the new fruit comes from. They just got it in, I highly recommend trying it. The third step was to choose what you wanted at the bottom of your cup. This is the "bubble" part. Jay encouraged me to try the jellies because I was new to this and I was very happy about this choice because it was the tapioca that was freaking me out. I will work up to that one. There was a step four, Pulp, but he said I should take things slow because I was new to this whole "Bubble Tea" stuff.
You'd never guess how much anxiety can crowd you when you are not a person that tries many new things very often. Especially when those new things infringe on the weird phobia/quirks you might have.
Overall though, it was a great experience. They were very nice, and my cashier (sorry I didn't get your name, I feel bad now) was awesome. He was so happy to see me try my tea. He actually got so excited to see me taste my first sip that he told me he couldn't wait to see it. So then I felt awkward, and embarrassed because he wanted to see that first moment, and when I told him that he practically jumped and said he would look away and asked that I tell him when I took my sip so he could look back. I agreed that I would look away so that he could watch me because he just looked so excited to see me try the lychee. I couldn't take that away because I felt weird. The customer service was great.
I give them five out of five stars.
+Jessica Cassick knows she has peculiar and strange quirks, but who ever said she promised to be ordinary? You can email her new suggestions of things to add to her list, or a special deal on something already on her list so she can try it faster at jessica.cassick@eastniagarapost.com.
---
Get breaking news delivered.