Posts By Category
Posts By Location
Upcoming Events
February, 2016:

Friday, February 20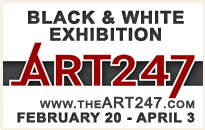 March, 2016:


Advertise Your Event on ENP!
More info here
Monday, July 27, 2015
IMDB Rating: 5.1 out of 10
Rotten Tomatoes Rating: 19% Rotten
Dear Adam Sandler,
Please stop making movies. I would rather watch Michael Bay desecrate the Godzilla series with one of his pitiful attempts at storytelling than watch another piece of moldy garbage with your name on it. You made Happy Gilmore and you should be proud of that. Most people don't succeed in putting out even one movie that anyone could enjoy. But your swarmy, recessed moron schtick is old and you need to stop.
I saw Pixels and I also saw Paul Blart: Mall Cop 2 and you owe me $18 in admission fees. I usually do not feel like watching a movie is a waste of time, not even a bad one. I can usually find something redeeming about every movie I see. But your movies are the equivalent of removing a healthy tooth from my jaw using a pair of rusted vice grips stabilized by a bent butter knife. Your movies are painful and you have to stop.
For one thing, you play the same character in every single movie. You have the range of a crayon and your act, as I mentioned, is old. Stop it. The next time someone hands you a good idea for a movie (the concept behind Pixels could have worked but the execution in this movie is garbage), just hand it off to someone more capable than yourself. Shut down Happy Madison studios and go back to singing funny songs in concert halls around the world. That is what you have always done best and what you should go back to immediately.
Who the hell puts Josh Gad (Olaf from Frozen) in a movie and then tells him to talk like Olaf? Why would you do that? All I could picture throughout that entire movie was a silly little snowman shooting at pixilated versions of the video games that started it all. And don't you ever put Peter Dinklage in one of your movies again. That guy has way too much potential for you to go ruining it by making him think that he could play a fun little character in an Adam Sandler movie and it won't somehow set his career back.
Allow me to be one of the growing mob of people to tell you that KEVIN JAMES IS NOT FUNNY! Stop with Kevin James! At least in this movie you didn't have him rely on a steady stream of fat jokes to make the strong lean in to be funny. Kevin James has no comedy clout and he is not bringing a breath of fresh air to the silver screen.
Also allow me to tell you that arcade games from the 1980s did not have cheat codes! How the hell would you enter a cheat code into a Donkey Kong console? And how could someone have cheat codes inscribed in tiny print on their sunglasses and be able to read them at all?
You spent a lot of money advertising Pixels on IMDB.com and the best you could get with even an inflated rating is a 5.1 out of 10. That is always a bad sign. As always, the Rotten Tomatoes grade is more accurate and this Rotten Tomatoes grade of 19 percent has Pixels as one of the worst movies of the summer, right next to Paul Blart: Mall Cop 2. If that does not put the old writing on the wall, then I don't know what will.
In conclusion Adam Sandler, please just stop making movies. You were a one-trick pony on Saturday Night Live and that translated into a couple of decent movies early in your career. But now each movie you make is just an exercise in slow torture that only the Bush administration could appreciate. I would be happy to listen to a new song about your red-hooded sweatshirt, if you want to put something like that out soon. But I am done with your movies.
Sincerely Yours,
George N Root III
Rating:
0
+George N Root III is a drive-in fanatic who is done giving Adam Sandler chances to put out decent movies. Follow him on Twitter @georgenroot3 or contact him at georgenroot3@gmail.com. Get involved in the conversation about this movie and others at https://www.facebook.com/enpatthedrivein.
---
Get breaking news delivered.