Posts By Category
Posts By Location
Upcoming Events
February, 2016:

Friday, February 20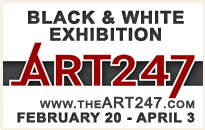 March, 2016:


Advertise Your Event on ENP!
More info here
Saturday, July 4, 2015
Kalamata Family Restaurant
Ready for this week's breakfast review? So was I at 11 in the morning but then I noticed the table next to me ordered something extraordinary. I watched as the waitress walked by, the soft music playing in the background seemed a little softer and time seemed to slow down a bit. I laid my eyes upon the beautiful dish that passed me and it was love at first sight.
What was it? I didn't know, it's all Greek to me. I looked at the menu and with my cunning deductive reasoning skills I figured out it was an Open Souvlaki for only $8.29. It includes a choice of marinated chicken, beef, or pork, served over a Greek salad with a grilled pits. That was it, that was all I wanted.
When the polite waitress finally asked what I would like to order I blurted out "I'll have the rice pudding." Trust me I was as surprised as you are that those words came out of my mouth but it was a split second decision as I looked at the menu. I couldn't pass it up. Rice pudding here in East Niagara? From a real Greek restaurant? That's a no brainer. "You want that for lunch?" she asked. I replied "No, that's my starter," I said with a smile as I also ordered the Open Chicken Souvlaki.
The Rice Pudding dish was divine, I think the waitress promptly forgave my quizzical "Are you kidding me, of course I want whipped cream on it" look on my face when she asked. I didn't want to spoil my lunch but the metal spoon quickly was scraping the bottom of the Sundae bowl it was served in. This was the real deal. I could have had the pudding and a coffee and left there a happy man, but I couldn't forget about that beautiful dish I saw pass by me when I sat down.
The meal was out in minutes. The marinated chicken was steaming hot as I cut into it and took my first bite. The seasoning was perfect and the pita bread that accompanied it literally melted in my mouth. The cheese was piled high and the Greek dressing was served in a glass bottle on the side. The Feta cheese was piled high; there had to be at least a quarter pound of cheese on the salad. What impressed me most about the cheese was how creamy and mild it was. I haven't had better Feta cheese in all my travels.
I as I sat back, reflecting upon how delicious this Greek food was. I started thinking about the diversity we can enjoy here in East Niagara. We have Greek at Kalamata, which is located 5690 South Transit in Lockport. We have Japanese, Chinese, Mexican, Italian, Southern, and much more. It's a good time to live in East Niagara. I was in a really good mood and I thought about why and then it hit me. I ordered dessert first today. I think I started a new personal tradition.
+Jay Bérent can be reached at jayberent@gmail.com if you have ideas for a culinary adventure.
---
Get breaking news delivered.