Posts By Category
Posts By Location
Upcoming Events
February, 2016:

Friday, February 20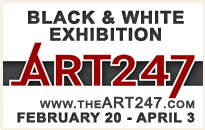 March, 2016:


Advertise Your Event on ENP!
More info here
Saturday, June 20, 2015
It's been an interesting past few weeks for the Lockport administration and its Unions.
A arbitration award that was favorable to the CSEA regarding healthcare issues that the City administration refused to abide by, was resolved, resulting in the City paying back nearly $90,000 owed to CSEA retirees and, going forward, the City will have to reimburse retirees for Medicare Part B, as ordered by the arbitrator, who found the City had broken the collective bargaining agreement.
Also, the City reached agreement with a large group of retired police and firefighters who sued the City over similar healthcare changes. This resolution includes the City paying back nearly $170,000 to retirees, contains a reimbursement program to make people whole for previously bargained for healthcare items.
The AFSCME union reached resolution with the City that returns 4 illegally laid off members back to work. The city will not admit any wrongdoing. The 4 workers receive back pay, are to be paid for any contractual benefits to be made whole and seniority and pension time restored to the layoff date.
The police department's Hickory Club received a favorable decision and order by PERB that restores all unilaterally changed healthcare benefits and related plans and makes employees whole for any loss due to the city's change in healthcare benefits.
And the PESH report has been received by the City and Fire Dept. This PESH report confirms a number of issues the Fire Fighter Union has been concerned about.
The overhead door situation was determined to be unsafe. It was never about who pushes the button, it was always about safety.
The PESH report also confirmed what the Fire Fighters union has been saying about 2 in/2 out, an NFPA guideline. First, that the officer in charge and the pump operator don't count towards 2 in/2 out, and that the remaining men must first complete any outside operations, such as establish water supply, raising ground ladders, ventilation, to name a few and only after those evolutions are complete can Fire Dept. personal enter an Immediately Dangerous to Life and Health (IDLH) area.
This creates a delay in entering a burning building. A delay in Fire Fighters putting the wet stuff on the red stuff. We all know that fire doubles in size each minute. This creates more fire damage, more smoke damage and more water damage.
What we have always maintained is that this level of staffing creates delays that lead to greater loss and damage and a more dangerous working condition for those on the initial scene.
With all of that information being available, maybe it's time for this open and transparent administration to make available the payments over the past year and a half, that have been made to the various and many attorneys who have been a part of these PERB decisions, settlements and resolutions. I would ask that you include payments to attorneys who handled the police and fire fighters retiree settlement, the numerous CSEA decisions and settlements, such as CSEA retiree healthcare arbitration, CSEA contracting out and the most recent CSEA retiree healthcare settlement, the Hickory Club PERB decision and order, AFSCME lay off settlement, Fire Fighter Union mediation and arbitrations and Brian Doyle, of the credit card fiasco.
I want to point out that Goldberger and Kremer, the City's high priced labor attorneys, are on payroll while Dave Blackley, the City's labor attorney continues to be paid $27,000-$28,000 per year.
It seems most if not all of these settlements/resolutions could have been reached at a table, right here in Lockport, months ago. Some of these decisions/ settlements include language that the City immediately commences negotiations with some of its unions. One may wonder if Goldberger and Kremer are attempting to keep their foot in Lockport's door.
— Kevin W. Pratt is president of Lockport Fighters Local 963
---
Get breaking news delivered.