Posts By Category
Posts By Location
Upcoming Events
February, 2016:

Friday, February 20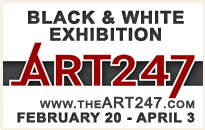 March, 2016:


Advertise Your Event on ENP!
More info here
Saturday, June 13, 2015
Who has the best pizza in town? Ask that question in a room full of 10 people and you'll get 12 different answers. This week's culinary adventure is the beginning of a multi-part segment that aims to discover who, in fact, does have the prize-winning pie. The first location we visited was based upon email recommendations I received over the past two months. I use the term "recommendations" loosely because most of the emails consisted of one sentence. For example "Pizza Oven has the best pizza" and "best sauce=pizza oven" were the ones that put me over the edge and made me dial the phone in search of pizza perfection
Fifteen minutes? That's what the kind young lady on the phone told me when I ordered my small cheese and pepperoni pizza. That seemed incredibly fast, almost as fast as Chinese take-out. I was already happy and I didn't even pick it up yet. I took the time I had to review their web page: "Since 1969 Pizza Oven has been Lockport's number one choice for fresh, New York Style pizza." My eyes widened with disbelief when I realized that this little pizzeria will soon be celebrating its 50th anniversary. I looked down at the clock and I noticed only 3 minutes had passed. I had twelve minutes to go until I could pick up what some people describe as the best pizza in Western New York.
If you didn't know to look for the pizzeria, you may miss it. It's located at 54 Vine Street in Lockport, a little ways down from Main Street. As I pulled in I watched 4 people walk out with pizzas and there was a line inside. The place is small, clean on the inside, but very simple. There's a no-nonsense approach to this place, they have a reputation for being the best and a counter and a kitchen is all they really need to get the job done.
The pizza has a thin crust and a sweet sauce. My first bite was interrupted by an over eager second bite, and third, and…I couldn't get enough. This unique slice of pizza earned its reputation. The pepperoni had a classic zing and the extremely thin edges of the crust that had crispy oven roasted cheese made me wonder how this Little Lockportian pizzeria managed to impress me more than any pizzeria I've ever been to during my travels to New York City.
This pizzeria may be hard to beat. It was fast, clean, the staff was friendly, and the pizza itself was not only absolutely delicious, but unique too. My only complaint is that the extra slices I was saving for leftovers didn't last until the next day, that we consumed just a couple hours later because I couldn't get those crispy edges out of my mind. I'm surprised their legal counsel hasn't suggested they stamp "CAUTION: ADDICTIVE" on every single box.
The next contestant in my journey to find the best pizza in East Niagara will be decided by the dear readers of this column. Simply email me at the address located at the bottom or leave a comment below and I will tally the recommendations that are received.
+Jay Bérent has paused his search for the World's greatest cheeseburger to sample some pizza. Help him find his next location by emailing him at jayberent@gmail.com.
---
Get breaking news delivered.