Posts By Category
Posts By Location
Upcoming Events
February, 2016:

Friday, February 20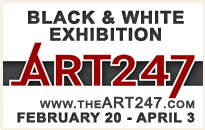 March, 2016:


Advertise Your Event on ENP!
More info here
Sunday, June 7, 2015
"Is that ... creature … actually teal?"
I can't remember the episode or even be sure of the year, but I do remember the platypus.
I watched a few moments of this cartoon at which my young son was chortling, shook my head and wandered off to do Mom stuff. I remember thinking that at least it wasn't as ridiculous as most of the Disney Channel's tween-geared non-cartoon shows … which wasn't saying much at all.
That was my introduction to "Phineas & Ferb." It didn't enter my radar again until months later, when I went into the living room to see what my sons (and husband) were laughing at. It was that ridiculous show again. But this time, I sat down and watched.
There are two brothers and their three friends who, every single day of what seems like a ridiculously long summer, build strange inventions in their yard (or elsewhere) while their older sister tries desperately to alert their oblivious (or is she?) mom to this fact and "bust" them. Meanwhile, their pet platypus (who is, yes, teal) is actually a secret agent whose nemesis is a hapless "evil" scientist who tries, also every day, to take over "the entire … Tri … State … Area!"
(If you're a P&F fan, you just read that long line in Dr. Heinz Doofenshmirtz' voice, didn't you?)
There are also regular musical interludes, in pretty much every musical style possible. It sounds ridiculous.
We were hooked.
After eight years and many episodes, the Disney cartoon "Phineas & Ferb" is coming to an end, and we at the Keppeler household are in mourning. Oh, the boys aren't, really … they will continue to watch the backlog of episodes with much pleasure even as they start, as kids do, to push to watch fare geared for older children. (Like those dreaded tween-geared shows.)
No, my husband and I are the ones in mourning. Because while P&F was enjoyed by many children, it was that rare and priceless "children's show" that not only never, ever talked down to its young viewers, it didn't just throw in the occasional joke for their parents, but assumed they were watching right along with their kids.
It used words like "didactic," "esoteric" and "gravitas" without pausing to explain them, as well as "anthropomorphic" and "entrepreneurial." It never shied from intricately plotted storylines; indeed, it reveled in them. And the music is incredibly catchy; it's rare I go through a day without a P&F song stuck in my head for at least a few minutes.
It had an episode billed as "Lost"-themed that ultimately made no sense whatsoever. (Oh. Right.) It incorporated "Alien," "Doctor Who" and "The Princess Bride" references, along with many others, and entire episodes built around the Marvel characters and Star Wars universes. (The latter was done particularly lovingly. I've watched it an estimated 62 times.)
So, thank you, Phineas and Ferb. When the last episode airs Friday (after a marathon of episodes starting Tuesday … Hey, Ferb, I know what we're gonna do this week) it will be the end of an era.
I leave you with these words of whisper, in lyrical form, from the young inventors themselves (as well as their creators Dan Povenmire and Swampy Marsh). It's really what the show is all about.
"And you don't have to build a roller coaster
To find your own way to make the most of
These days of summer
Get down and dance to a different drummer
Gotta grab those opportunities when you see 'em
Every day's a brand new day, baby, Carpe Diem …"
+Jill Keppeler now has the "Carpe Diem" song from the Phineas & Ferb episode "Rollercoaster: The Musical" stuck in her head. It won't go away. She doesn't want it to. Follow her on Twitter @JillKeppeler or email her at jillmkeppeler@msn.com.
---
Get breaking news delivered.