Posts By Category
Posts By Location
Upcoming Events
February, 2016:

Friday, February 20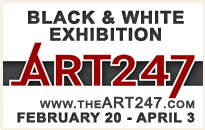 March, 2016:


Advertise Your Event on ENP!
More info here
Sunday, June 21, 2015
It's not always easy, being a dad.
Sure, you don't have that whole nine months of pregnancy thing to worry about, nor the whole labor-and-delivery ordeal. You're fortunate there. Trust me.
And depending on how you and your spouse choose to feed the kid through its first year of life, you might be able to avoid certain other ordeals, such as middle-of-the-night feedings.
But beyond those intrinsically gender-linked roles, say you're stepping up to the plate and shouldering your fair share of diaper duty, feeding time, the myriad duties of new parenthood in general. Later, you're right in the trenches with homework help, school shopping, laundry duty, ferrying kids to activities and more.
Maybe, like the stereotypical "Father Knows Best," a lot of time is taken away by the demands of a job. Or maybe you're splitting time with a spouse who's also out in the workforce. Anyway, you're juggling a lot, while still trying to be the best father you can be.
Or maybe you're a stay-at-home dad. What do you get called? "Mr. Mom." It's presumed that a father in this position can't simply be Mr. Dad, can't possibly be adept and content in the role of stay-at-home parent.
And whatever type of good dad you are, what do you get for all this hard work?
More often than not, you're portrayed as a buffoon in media, especially on sitcoms and commercials. It's simply presumed that your kids will defer to mom as the parent who knows where everything is. And if, heaven forbid, your wife goes out of town for any reason, it's also presumed that the house will be a wreck and the kids will eat nothing but junk food until mom returns.
Every ad agency out there seems to think you would love nothing better than grilling paraphernalia, golfing equipment, neck ties or power tools on the holiday devoted to you. (About equally as ludicrous as the notion that all moms want fancy jewelry, flowers and spa days in May.)
So, on this Father's Day, here's a salute to all the good dads out there. May you get exactly what you want, whether it's a card painstakingly colored by small hands, a new grill or even a spa day.
But most importantly, may you get the respect you deserve … for all the roles you fill.
**
With the Fourth of July coming up, I thought I'd mention a couple of my family's favorite things to do on the holiday.
The Olcott Carousel Park calls the Patriots Day Parade "straight from a Norman Rockwell painting," and that's pretty accurate. Kids and families all dressed in red, white and blue, with equally bedecked bikes and wagons, line up to parade from the Krull Park overlook to the carousel park, where free ice cream (for participants) and carousel rides await. It's pretty darned cute. Lining up for the parade starts at noon, with the parade taking place at 12:30 p.m. Visit www.olcottbeachcarouselpark.com for more information.
The Tonawanda/North Tonawanda July 4 fireworks take place at dusk on the holiday. They're shot from Tonawanda Island in NT. People and families pack Niawanda Park in the City of Tonawanda, but we've traditionally watched them from the front of the (sadly, now defunct) Tonawanda News on River Road.
The past few year, we've visited Martin's Fantasy Island in Grand Island on the holiday, exiting to our car in the parking lot to watch the fireworks overhead at dusk, then head home. The park stays open late, and it's cool to see the rides all lit up.
+Jill Keppeler thinks her husband is an amazing father. Her sons agree. Follow her on Twitter @JillKeppeler or email her at jillmkeppeler@msn.com.
---
Get breaking news delivered.