Posts By Category
Posts By Location
Upcoming Events
February, 2016:

Friday, February 20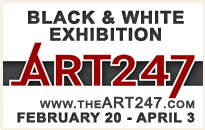 March, 2016:


Advertise Your Event on ENP!
More info here
Saturday, June 27, 2015
The pizza in East Niagara tends to be on the sweet side, this week's culinary adventure took a twist from the norm. In our second installment of "The best pizza in East Niagara" we went to the pizzeria that received the most votes from our readers, Lock City Pizza. We received an astonishing amount of votes for this restaurant and most of the emails were quite passionate.
Lock City Pizza didn't disappoint. (JAY BERENT / CONTRIBUTOR)
Lock City Pizza is located at 379 Davison Road in Lockport. They must be busy, I was quoted 45-50 minutes for pick up when I ordered. Many of the emails suggested I order a ¾ baked pizza. I never heard of such a thing so I decided to order one regular and one ¾.
The small building has a no-nonsense approach, it really is just a pizzeria with a counter. When you walk in you'll see the pizzas stacked ready for pickup. I can honestly say I've never seen so many pizzas waiting to be picked up. I really can understand the wait. A large cheese and pepperoni pizza cost $18. It didn't seem like a bad deal once I picked it up. I haven't felt a pizza this heavy since the old Pizza Junction days in North Tonawanda.
The pizzas were not labeled so we didn't know which one was ¾ baked. They both looked and tasted the same. The sauce is full of seasoning and the cheese was layered on thick. The tasting party I had for the experience couldn't get over the cheese and the extreme amount of it that adorned the pizza. "I think I could just eat a plate of these toppings" was uttered and everyone nodded with agreement. They all stared at me for my answer but my mouth was full with my third slice and a rude mumble that sounded like "chomp…I bike it a bot…chomp" came out.
Personally, I prefer the thin & sweet Pizza Oven pizza over Lock City Pizza. The group I was with seemed to agree but we did enjoy a break from the usual. The people of East Niagara didn't share my opinion though, so far we have almost 40 more votes for Lock City Pizza than any other pizzeria. Your vote counts! Please email me at the link below and let me know what East Niagara Pizza I should try next.
+Jay Bérent is never met a pizza he didn't like. Email him at jayberent@gmail.com and let him know where he should travel next.
---
Get breaking news delivered.