Posts By Category
Posts By Location
Upcoming Events
February, 2016:

Friday, February 20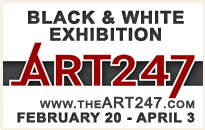 March, 2016:


Advertise Your Event on ENP!
More info here
Saturday, June 20, 2015
Summer and Ice cream. There's not too much better than a combination of those two things. This week's culinary adventure put us on a quest to find the most unique Ice Cream in East Niagara. Did we find it? After reviewing the list of flavors I sampled this week I think that questioned will be answered by your thoughts of "They really made ice cream out of that?" and "Wait. Seriously. They put that in the ice cream?"
Lake Effect Ice Cream is located in downtown Lockport, New York. The artisan shop is just steps away from the popular Flight of Five historical locks and right around the corner from the Lockport Cave tour.
You know you're in for a treat when you walk into the shop and see countless awards and ribbons hanging on the walls, each with a proclamation that Lake Effect is pretty much the cat's pajamas.
The menu may be one of the most outrageously unique menus I've ever seen. Whiskey & Brown Sugar ice cream? Ice Wine Sherbet? Sponge Candy Ice Cream? How could I pick just one? Luckily for me, they
offer a flight of five where you can get five scoops for a little over five dollars.
My first choice was the Couch Potato Ice Cream. It is made with silver cloud vanilla, from the mountains of Southern India. They then added peanut butter and caramel swirls to give that potent vanilla a nice finishing touch. The crazy guys that invented this flavor could have stopped there and it would have been great. Did they? No, they added Platters Chocolate covered potato chips to the mix. I think I could have made all five scoops this flavor and joyfully went into a couch potato coma.
My second choice was a safe one. I wanted to try a somewhat normal flavor to maybe give my mouth a moment to simmer down from the nonsensical excitement I was subjecting it to. The smooth orange flavor made me stop for a moment and appreciate the fact that when Lake Effect does "normal" they still go all in. It was an excellent choice and I would like to try it in some cream soda as a float.
My third choice was simply weird. I have no other way to describe the Toast & Jam ice cream. It literally tasted like toast and jam and I was bewildered that the toasted sweet soda bread and raspberry jam mixture could be made into an ice cream. I think there should be a reality show just filming the owners in the kitchen coming up with these flavors.
Paula's Glazed Donut Ice Cream. You read that right. It's ice cream with big chunks of Paula's Donuts in it. If you didn't already put your shoes on to go to Lake Effect after being informed of this creation then there's not much more I can do for you.
My final pick was London Fog. For me, this was the blue ribbon winner. It's a unique Earl Grey Tea ice cream mixed with chocolate covered toffee. In its simplicity it is brilliantly delicious. The Earl Grey Tea flavor was robust and the creamy texture made the vow to buy a pint of this flavor.
The five scoops were simply too much for me to finish. I would consider the flight of five sampler a real bargain, not just for the price but because you get to sample some outrageous treats. I'm already picking out my next five flavors for my return trip.
+Jay Bérent is the resident food expert at East Niagara Post. He's looking for the perfect burger ... with several pit stops along the way to try pizza, ice cream, and anything else that sounds good.
---
Get breaking news delivered.