Posts By Category
Posts By Location
Upcoming Events
February, 2016:

Friday, February 20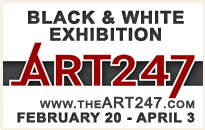 March, 2016:


Advertise Your Event on ENP!
More info here
Sunday, May 24, 2015
We went on a trip recently – about 28 miles and 200-plus years.
There was no De Lorean involved, no flux capacitor. Just a family and a car and a little bit of Western New York history.
It started with a different sort of time travel, via a book: A 1965 Hardy Boys adventure titled "The Haunted Fort." Well-worn and much read, it was my husband's favorite when he was slightly older than Sam, and when we turned to his old Hardy Boys books for bedtime parent-and-child reading, it was one of the first we picked up.
Every night, we'd read a chapter (or three) of the adventures of Frank and Joe, which more or less stood the test of time with the occasional explanation of archaic language (or the concept of no cell phones). In this case, the brothers were investigating a case of stolen paintings against the backdrop of a New England artists' retreat … and an old fort with a ghostly legend and a hidden treasure.
Not long in, I told him, "You know, we have a fort a lot like Fort Senandaga not far from here."
His eyes were huge. "Really? Is it … haunted?"
"Well … some people say it is." I waited a beat, then clarified. "There are many stories. But I don't think so. Would you like to visit it?"
"Yes!"
So, a few days after we finished the book, the Keppeler family found itself in the family car, heading for Youngstown and Old Fort Niagara. Jim was just happy to be out and about, but Sam was bouncing in the back seat.
"Is that the fort?" he asked again and again as we got closer, peering at the buildings in downtown Youngstown, or the entrance to the state park. Finally, we made it to the parking lot and I was able to point to the top of the South Redoubt and say, "Over there. There it is."
"Woooowwww …"
We paid our way, took a brief spin through the museum and, finally, walked into the fort.
The questions came fast and furious. We peeked into the Powder Magazine, looked out from the river defenses and talked about what it would be like to cook in the Bake House. The "French Castle" fascinated him. (I had to tell him the story of the well I remembered from an elementary school field trip. He was very skeptical.)
We climbed the stairs and stood at the top of North Redoubt, looking across the grounds and the lake. He stood on his tiptoes to peer out, leaning his chin on the cool stones.
"This is pretty cool, Mom."
When you're 6 years old, the concept of a time before you were born can be abstract, let alone the idea of a time before your parents or grandparents walked this Earth. But standing there, touching the old stones and looking out across the water … I think he got it. I like to think we bridged that gap a bit, that we made history a little more real that day. While we only scratched the surface of the fort's story, a foundation has been laid.
Of such things – books and stories and a springtime day trip – is a link to the past forged.
***
If your kids love superheroes as much as mine do (Jim's favorite is Spider-Man, while Sam waffles back and forth between Captain American and an unfortunate fondness for the utterly inappropriate Deadpool), you might want to check out Superhero Night at the Buffalo Bisons game on Saturday at Coca-Cola Field.
The WNY Superhero Alliance will provide costumed characters to meet and greet while the home team takes on the Rochester Red Wings, and the proceeds will benefit the Superhero Race & Wellness Walk (which in turn benefits Compeer of Greater Buffalo and the Mental Health Association of Erie County this year).
Superheroes and a good cause? Excelsior!
Jill Keppeler used to cover Old Fort Niagara events many weekends during the summer, and still loves it there. Follow her on Twitter @JillKeppeler or email her at jillmkeppeler@msn.com.
---
Get breaking news delivered.