Posts By Category
Posts By Location
Upcoming Events
February, 2016:

Friday, February 20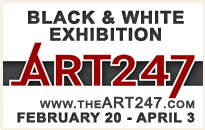 March, 2016:


Advertise Your Event on ENP!
More info here
Saturday, May 9, 2015
DeFlippo's restaurant has been serving wonderful Italian dinners since the late 1940's. They offer everything from Cacciatore to sea scallops Pomodoro stewed in white wine. The menu has some gourmet sounding cuisine but the descriptions educate you so you know exactly what you are in for. When I flipped through the menu I noticed that they also served pizza and wings. At first I was a bit taken back by the seemingly misplaced menu items. I questioned why an Italian restaurant of this caliber would offer pizzeria food too. It then dawned on me that this was an Italian restaurant that has been serving food for generations and if I didn't order a pizza from one of the most popular Italian eateries in Niagara County I may be missing out.
A large pizza is $12 at DeFlippo's, we added pepperoni to it for an additional 75 cents. We ordered it to go and we were quoted 20 minutes, which was impressively fast seeing that it was a busy Friday night and a lot of people seemed to be enjoying the Fish Fry or Prime Rib specials. The staff is friendly and the place is rather large so, even though most of the tables are full, nobody is left waiting long when they arrive for dinner. The building itself was built in 1870 and there is room after room full of tables. The architecture is unique and it looks more like an 1800's mansion than a restaurant. The kitchen is open to customers to view the cooking process if you go through the back door where they offer the takeout service. There you will see the owner, Dominick DeFlippo, is his full chef's uniform doing what he does best. Dominick is a graduate of the Culinary Institute of America and as I watched him prepare an alfredo sauce from scratch, I could see his expertise shine. I always imagined an Italian restaurant would just make a pot of the white alfredo cheese sauce to serve over the pasta. I never fathomed that they made a special sauce for each individual order.
The pizza was done right on time and when we opened the box the first thing we noticed was the cheese-there was a lot of it. The steam rose up from the box and the smell of the cheese and spices took us on a tour of Italy. A three inch string of cheese snapped and gave up it commendable effort as I separated the first piece of the pie from the pizza. Between the four of us at the dinner table you could hear utterings of "Wow" and "Oh my God, this looks really good". The foreshadowing utterings proved to be correct. This was a pizza unlike any I've had in recent memory. The crust took me back to when I was a kid during my first visit to the Di Camillo bakery where I tried their bakery fresh pizza bread for the first time. The crust at DeFlippo's is a lot like that, bakery fresh and infused with Italian herbs and spices. I feel as if I could order a plain pizza with no cheese or sauce and it would be very, very similar to something freshly baked in an Italian bakery. The mozzarella cheese was flavorful, I could actually taste the milk that was used to make it. The pepperoni was cooked just long enough so the edges began to curl up to give it a crispy little crunch. The ingredients seemed to be of the finest quality-understandably so since it is a full service Italian restaurant.
So, now whenever we order a pizza in my house we ask "Do you want a regular pizza, sweet sauce, or DeFlippo's?" The pizza is in a category of its own it's a refreshing change from our normal weekly choices. The menu is now a permit fixture in our "menu drawer." That's a big deal and so is DeFlippo's.
+Jay Bérent is the resident food critic at East Niagara Post. He was recently nominated for a Best of Buffalo award in the "Best Local Writer" category. Email your food thoughts to jayberent@gmail.com.
---
Get breaking news delivered.