Posts By Category
Posts By Location
Upcoming Events
February, 2016:

Friday, February 20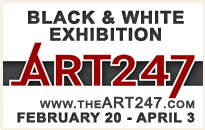 March, 2016:


Advertise Your Event on ENP!
More info here
Saturday, May 23, 2015
I didn't do well in Spanish class. After two years of studies, I can pretty much translate everything on the Taco Bell menu, as long as it's a taco or a burrito, but that's about it. This week's culinary adventure takes us to a newcomer in East Niagara, Aguacates!
Wait. What? What the heck is an Aguacates?
If you're like me, the name "Aguacates" is pretty scary at first. Does it mean Snake? Is it an ancient Aztec curse? Actually, all it translates to is "Avocados". Upon opening their menu I was relieved to see that they offer detailed descriptions of all their authentic Mexican dishes. They even go so far as to teach you how to sound out the words so you feel like a pro when placing your order of Chile Relleno (Chee-lay Ray-yay-nohs).
Aguacates, located at 5674 S. Transit Road in Lockport, has a rather large menu ranging from steak and chicken plates and very authentic Mexican dinners to Cheeseburgers for the not so adventurous and chicken fingers for the kids. We arrived during the lunch hour and we were immediately seated in their brightly colored and newly built dining area.
We ordered two meals off their "chicken plates" section. The Hot Guacamole Chicken was described as a "Chicken breasts cooked with special hot guacamole sauce, served with rice, tortillas, and a salad." The Pollo Diabla was described as "Chicken breast cooked with chipotle and tomatillo sauce, served with rice, beans, guacamole salad, and tortillas". Both were under $12 and they arrived at our table within ten minutes of us ordering.
Being from the Buffalo area my taste buds recognize various levels of heat. Unfortunately those levels consist Franks red hot sauce's mild, medium, and hot. Aguacates will offer you an education in peppers.
By no means were either of the dishes unbearable in the heat department, but you could definitely taste the different flavored peppers in each dish. The Guacamole chicken was covered in a green sauce. The chicken brought a smile to my face when I saw the signature char grill lines that, for some reason, seem to make any dish better. The tender chicken was pounded thin and the sour cream that topped the side salad was a nice cool contrast to the spicy dish. The second dish had a smoky flavored red chipotle sauce covering the Pollo Diabla. This one was a tad spicier and I was regretting not ordering a cold margarita off the menu.
Upon leaving I grabbed a menu to read at home. There are so many intriguing and delicious sounding dishes listed that I needed more time to study the entrees on my own time. As I flipped through the menu I was stopped in my tracks by something I missed while I was there. Please, do not make the same mistake I did. Do not skip over the dessert menu. When I do return, I plan on ordering dessert before my dinner. Why? Fried Ice Cream, that's why. Oh, but I most certainly will not stop there. This tiny little section also lists "Xango" which is cheesecake wrapped in a tortilla, fried and dusted with cinnamon and sugar. In fact, I think I will just order all four dessert items next time I go. I can't pass up a sugary fried dough called Sopapillas or a dish of sweet flan.
Wait. What's Flan?
I don't care, I'm just going to order it and find out. I encourage you to do the same, be adventurous and check out Lockport's "hottest" new authentic Mexican restaurant.
+Jay Bérent recently discovered that the first Caesar Salad was created in 1924 in Tijuana, Mexico by a gentleman named Caesar. Jay can be reached for more fun fact & food tips at jayberent@gmail.com.
---
Get breaking news delivered.