Posts By Category
Posts By Location
Upcoming Events
February, 2016:

Friday, February 20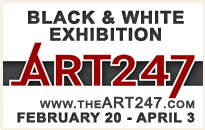 March, 2016:


Advertise Your Event on ENP!
More info here
Saturday, April 11, 2015


Tim Horton's vs Cream & Sugar
What are you doing this morning? By the time you're done reading this column your plans may change. We went in search of cinnamon buns this week and we found what may be Western New York's best kept secret. A place that offers a treat so savory and delicious that there is a line at the door before the establishment opens for the day at 9am.
The glorious cinnamon bun is so popular in its home Country of Sweden that they even celebrate its namesake, "Kanelbullens dag", on October 4th every year. There's no need for you to pack your wooden clogs and book some airfare, we found that Tim Horton's (4,590 locations worldwide) and Cream & Sugar Café (1 location worldwide) both serve the frosted variety locally for your convenience.
At Tim Horton's I ordered their version of the cinnamon bun with a cup of their new dark roast coffee. The total amount of my breakfast was around $3.00. The service was insanely fast at the 5816 South Transit location. Within two minutes of ordering I was sitting at my table with my coffee and donut looking bun.
The coffee wasn't bad, it was steaming hot and the new dark roast has a deep, almost chocolatey, flavor to it. The cinnamon bun wasn't served warm, it is stored with their regular donuts and it really just tasted like a cinnamon donut with some frosting on it. Although it was an adequate sweet tooth suppressor, I really was expecting more. I lost interest in the cinna-donut and paid more attention to the cute older couple at the table next to me arguing because the 70 year old husband was too impatient to finish his coffee before he started rolling up his coffee cup rim to see if he won a prize in the company's popular game. "Don't do that, you'll burn yourself again!" she hollered at him as he eagerly tried to roll the rim. "But I think I won this time!" he retorted only to shrug with disappointment when he announced his game piece was a dud. His shrug of disappointment matched my opinion of the Tim Horton's version of the cinnamon bun.
When I pulled up to Cream & Sugar Café I was flabbergasted that the street was already lined with cars and there were excited patrons waiting for the clock to strike nine and the café to open the doors. By the time I got up to the front of the building everyone was shuffling inside the artfully decorated corridors and the line started at the counter. It is "Cinnamon Bun Saturday" and every customer there seemed to be ordering one. I ordered a bun and a coffee and the total came to around $5.00. The coffee selection was impressive, there were four types of beans to choose from. I opted for a roast from Peru.
The cinnamon bun at Cream & Sugar was at least double the size of Tim Horton's. It was served warm and the frosting was dripping down the sides. Each bite had a mesmerizing trilogy of flavors. The sweet cinnamon, the savory roll with hints of buttery goodness, and the creamy frosting all made me appreciate how special this little place, that looks like it was plucked out of Elmwood Avenue in Buffalo and placed in Lockport, is. The worker there told me she is a culinary institute graduate and so is the guy in the kitchen. She then pointed to "his signature item, the double chocolate sea salt cookie." I'm sure she was still talking to me but I didn't hear much more while staring at the glass display that separated me from the miraculous cookie creation within it.
So, let's hear those cat calls folks! The "Best Buns in Lockport" award goes to Cream & Sugar Café (Insert whistles here). They are located at 179 East Avenue in Lockport. The menu offers a variety of farm to table salads, breakfast & lunch sandwiches as well as fresh juices and the infamous homemade Udder Delights Ice cream. It was really no contest, comparing the Tim Horton's version of the cinnamon bun to Cream & Sugar's is like comparing a single unsalted peanut to a Reese's peanut butter cup. The staff at Cream & Sugar gets extra points for not having judgmental eyes when the customer (me) finishes their breakfast and immediately wants to relive the experience by ordering another tasty bun to go.
+Jay Bérent is sweet without adding sugar ... or a cinnamon bun. Although he'll take one anyway. Email him at jayberent@gmail.com.
---
For instant access to East Niagara Post's YouTube videos, social media feeds and more,