Posts By Category
Posts By Location
Upcoming Events
February, 2016:

Friday, February 20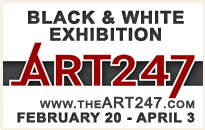 March, 2016:


Advertise Your Event on ENP!
More info here
Saturday, April 18, 2015
Canalfront Sandwich Shop vs Wendy's
Who created chili? A Texan may tell you that almost two hundred years ago the cowboys would pack dried beef into a brick of seasoning and then pop it into some campfire heated water while working the trails.
Different versions of its wildly debated origins can be traced to Mexico and even Spain. If you ask most Western New Yorkers you'll probably get an answer declaring that Frank, of the infamous Frank's Red Hot Sauce, must have created it because chili didn't really exist before its first splash Frank's.
Nevertheless, this week's culinary adventure had me searching for a good old fashioned bowl of the stuff.
The culinary contenders in this week's matchup are Canalfront Sandwich Shop and Wendy's. Wendy's is
the fast food giant from Columbus, Ohio that now has over 6,500 locations worldwide. It's wildly popular "Where's the Beef?" marketing campaign in the 1980's helped push it to the number three spot behind McDonald's and Burger King. In extreme contrast, Canalfront has 1 location worldwide and it is right in the middle of downtown Lockport at 21-41 Main Street.
As I walked into Wendy's I was instantly transported to the 1980's when the chain insanely popular. I don't mean that in a nostalgic good way, I mean that they really haven't updated the decor in decades.
It has the depressing aura of a restaurant that is behind in the times and on its way out. I placed my order for a $3 bowl of chili and made my way back to a table in the nearly empty dining area. I stirred the watery broth filled paper bowl and noticed the meat inside it was simply their hamburger patties cut into bite sized strips. I felt bamboozled! This wasn't really chili, this was hamburger soup. The diced green peppers in the soup were the most pronounced flavor in this "hey, I got an idea of what we can do with our leftover burgers" meal. The flavor wasn't bad, it was just weird and the bowl was left unfinished. I ended up eating a sandwich and fries instead because I was still hungry.
My next trip was to Canalfront Sandwich shop, which is located in a plaza that is steps away from the historic Lockport Locks. Its modest looking exterior hides the unique eatery within it. The owners went to great lengths to ensure the hardwood floors and Victorian ceiling tiles make the little café seem like a natural extension of the nineteenth century "Flight of Five" Locks.
The menu here features sandwiches that are made to order. The meat is literally sliced before your eyes and some of the sandwiches feature a full half pound of it. Since today's mission was all about chili, I reluctantly didn't order one of the mouthwatering sandwiches that I could see sizzling on a Panini press behind the counter. The $4 bowl of chili I ordered was ladled out of a steaming black cauldron. When it comes to portions, this place isn't fooling around. As I stirred my chili I discovered that there was about a half pound of meat in the bowl.
The first bite was piping hot and once all the different seasonings and flavors hit me, I felt like I was in celebrity chef Bobby Flay's home kitchen. This was a new level of gourmet chili that I never experienced before. It was very complex and I'm sure the finest restaurateur could spend hours trying convince me not to pour any Frank's Red hot sauce into it but the Western New Yorker in me couldn't resist. After I kicked it up a bit with a dozen splashes of hot sauce the former masterpiece was transformed into a spellbinding delicious concoction that I didn't want to stop eating but I was forced to because the portion was so large.
I decided I needed to know what those other secret ingredients were that were still dancing on my tongue so I walked up to the counter and tried to pry some information out of the young lady that served me. After I asked about the spices that were in the chili she replied with a sly smile that basically said "Nice try buddy, you're not getting our secret recipe." She then politely told me that she wasn't quite sure what the chef puts in it but I could tell by her mischievous smirk that this popular question would remain unanswered.
The chili trophy is unquestionably awarded to Canalfront Sandwich shop. Once I added the Frank's Hot Sauce to their gourmet chili the contest was over. This place has an immediate "Wow" factor when you walk in to the beautiful café. The dozens of people picking up to-go orders tells me that this is a popular midday workplace destination, probably due to their large portions and fresh sliced meats.
Wendy's was a different story. A quick Google search told me the actress that plays the Wendy's redhead in their commercials isn't really a redhead, she is a blonde. I see an ongoing theme of deception here with Wendy's; Blondes passing as redheads and cut up leftover hamburgers passing as chili.
---
For instant access to East Niagara Post's YouTube videos, social media feeds and more,