Posts By Category
Posts By Location
Upcoming Events
February, 2016:

Friday, February 20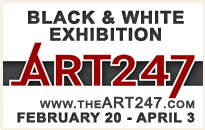 March, 2016:


Advertise Your Event on ENP!
More info here
Saturday, April 4, 2015
Denny's vs La Port's
Some people say "the early bird gets the worm," but I like to look at it another way - the late worm certainly didn't end up as breakfast. Either way, this week's topic of breakfast won't seclude any late risers, both places that were visited serve breakfast during all hours of operation. We went to Denny's (1,700 locations worldwide) and La Port's Pine Restaurant (one location worldwide) and sampled the classic American breakfast at each location.
Denny's was our first stop. At 7 a.m., I walked through the door and noticed one other person dining in the establishment. As the waitress came up to me with a warm greeting I looked around the empty restaurant and asked sarcastically "Um yeah, so how long is the wait for a table for two." She played along as she scouted the seats and replied "We're pretty busy, I'd say at least a half hour." We both laughed as she promptly walked me to my table. I was pleased that a chain restaurant had an inviting atmosphere. All the pleasure left my face the minute I opened the menu and saw the prices. The "All-American Slam" was listed at $9.29. It included three eggs, two bacon strips, two sausage links, hash browns, and toast. I was conflicted because it was heck of a lot of money to shell out for a breakfast, but on the other hand, it was an obscene amount of food. I placed my order, along with a coffee, and I was impressed that our meals were on our table in less than 10 minutes.
The All-American meal offered up some pleasant surprises along with some eyebrow raising disappointments. First the good: The scrambled eggs were filled with cheddar cheese and had a nice fluff to them, the toast was hot and it had a nice salty butter spread evenly all the way to the crust, and the hash browns were perfectly browned with a classic griddle cooked crunch. The hash browns, with an addictive saltiness, were the highlight of the meal. Now the not so good: The meats. The sausage was very bland and as basic as basic could be. They were rather soft, almost mushy, with a consistency of being boiled rather than pan fried. The bacon was very thin, almost transparent. I held it up and I was mesmerized that they actually had the technology to cut it in such a laughable manner. My guest took one look at it and said "That's one sad piece of bacon."
My next stop was La Port's, located in the heart of downtown Lockport at 48 Pine Street. My group of four took the last table in the crowded restaurant. The place was buzzing with an old time diner feel. Waitresses were bustling and the cook behind the counter was flipping eggs and stacking pancakes so fast it was mind boggling to watch. I opened the menu and I was delighted to see the "Breakfast Special" was only $6.55. The meal included three eggs, your choice of meat (sausage, bacon, bologna, or ham), home fries, toast, and a coffee or tea. The price was almost $3 cheaper than Denny's and it included a drink, something Denny's meal didn't offer.
Our meals took about twenty minutes to prepare. Based upon how busy they were, and the fact that one member of our group ordered the steak & eggs, the wait was understandable. My "Breakfast Special" was placed in front of me and I grinned at the four huge pieces of bacon that extended past the middle of the plate. The thick slices were still sizzling hot as I picked one up, nodded with pure American pride, and uttered "Now that's how bacon should look." A bite of the crispy bacon confirmed that whomever was working that griddle knew what they were doing. After a little salt & pepper seasoning, the scrambled eggs were perfect. They had an unmistakable buttery taste that went well with the toast I scooped them up with. The home fried potatoes were cut into large chunks and surprised me with a nice subtle seasoning, perhaps paprika, that made the ketchup on the table unnecessary. I never saw the bottom of my coffee cup, the waitress was circling the tables every few minutes to ensure everyone there was caffeinated.
Reflecting upon my visits, I can't say I was disappointed in either location. Both had a wide variety of items on their menus and both places had friendly staff members. The Denny's meal definitely came up short in the meat department and everything had a very "fast food" feel to it. I can't fathom ordering any meal that contains Denny's paper thin bacon if I ever decide revisit the establishment La Port's, with their combination of lower prices and top-notch food, was the better of the two. The entire dining experience took longer than Denny's but I suppose that is to be expected when the food is literally made right in front of your eyes with fresh ingredients. La Port's has been serving food at this location since the 1950's. Looking around the place you'll notice not much has changed throughout the generations. It has a very classic feel that brings back memories of the good old days, when bacon wasn't thin and transparent and breakfast wasn't almost $10.00.
+Jay Bérent
never met fellow East Niagara Post columnist
+Craig Bacon
in person but for some subliminal reason he wants to have him over for breakfast. Email Jay at
jayberent@gmail.com
.
---
For instant access to East Niagara Post's YouTube videos, social media feeds and more,