Posts By Category
Posts By Location
Upcoming Events
February, 2016:

Friday, February 20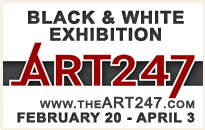 March, 2016:


Advertise Your Event on ENP!
More info here
Saturday, April 25, 2015
Niagara Produce vs Burger King
Burger King is the self-proclaimed King of Burgers and home of the Whopper. Niagara Produce is a locally owned market located at 8555 Transit road. How can this little market go toe to toe in a burger completion with the aforementioned King? This week's culinary adventure answered that question.
When we visited Burger King, located at 5720 Transit Road, there was a line of cars waiting in the drive thru ahead of us. As patient as I am, the flame broiled scent of burgers being pumped out of the restaurant made the five minute wait seem like at least eight. My whopper meal came to around six dollars and it included the burger, French fries, and a small drink. For comparison, I asked the young lady at the window if the Whopper was a quarter pound of beef. She really wasn't sure and she said she would find out. When she came back a minute later and gave the unimpressive answer of "We don't really know how much it weighs but we don't sell quarter pounders" I simply thanked her and drove home to dig into my brown bag of flame broiled food.
The sandwich itself was quite large but instead of the Whopper it should be called the Flopper. The bun just flopped down in my hand as I picked it up. After a little burger reconstruction I finally took my first bite and shrugged off the fact that the burger patty seemed incredibly thin. The somewhat smoky taste wasn't bad but it was pretty boring for something from the King of Burgers. I gave up on the sandwich after three bites and dug into the crispy fries. I was impressed by the crunch but the lardy residue that coated my mouth made me quickly reach for my drink to wash it down. It turns out that the best part of the meal at Burger King, and the only item I finished, is the ice cold Coca Cola.
A couple miles down the road form Burger King is the newly built Niagara Produce Market. Inside this beautiful building you'll find fresh produce, a giant greenhouse, a full deli, fish market, butcher shop, and various grocery items. The secret that a lot of people don't know is that there's also a mini café where you can eat in or get a meal to go. That day, the huge menu included Cajun Butter Cod, pasta, Thai Chicken soup, various wraps, tacos, and even a Rueben. For around six dollars, the same price of the Burger King meal, I ordered the quarter pound Black Angus Hamburger with a side of loaded mashed potatoes and a strawberry lemonade iced tea. As the burger was being cooked right in front of me I smiled as I watched the flames come up from the grill and I could see the infamous grill marks that, in my opinionated opinion, make a good burger even better.
As the food cooked I made some small talk with the cooks Lauren & Mike, who had an uncanny resemblance to movie stars Jennifer Lawrence & Michael Cera. It turns out that Lauren, who was
wearing a chef's outfit, is indeed a chef that graduated from the Indiana University of Pennsylvania at
Punxsutawney's Academy of Culinary arts. The simple, yet gourmet, menu was making more sense now.
It's as if Niagara Produce gave this chef, who graduated from the longest named school I've ever heard of, her own little kitchen and said "Go on and make some magic". When I asked the chef what was in the loaded mashed potatoes she leaned in and whispered cheese, chives, and bacon. The dramatic pause before she mentioned the word bacon made as anxious for the potatoes and I was for the burger that just came off the grill.
The Niagara Produce hamburger was served on a fresh Costanzo's Bakery roll, with lettuce, tomato, and onion. The beef was perfectly grilled and it made me yearn for the summer months when the smell delicious barbeque rises from America's backyards. Although condiments were offered, they were absolutely unnecessary because the patty was mouthwatering on its own. The loaded mashed potatoes lived up to their namesake with spoonful after spoonful of cheddar cheese and inch long cuts of bacon. I felt guilty that I only paid six dollars for a meal of this caliber.
As I was leaving Niagara Produce, the older gentleman behind me in line was paying for his Pot Roast dinner. Chef Lauren stopped what she was doing, came up to him and started talking to him about his military hat which had his tours of duty displayed upon it. Chef Lauren quietly thanked the veteran for his service to our Country and stated that because of brave men and women like him she was able to do what she does today. The sincerity in her gratitude astonished me and made my experience at Niagara Produce extra special.
So, there you have it. The King of Burgers verses a little café located in a market. I'm not quite sure how to ask a King to remove his crown but I think it's obviously time for the Burger King to step aside. The Niagara Produce hamburger was unquestionably the better burger. The meal at Niagara Produce was prepared in the same amount of time that I waited for the drive thru service at Burger King. While Burger King is considered Fast Food, I would call Niagara Produce's Café gourmet food, done fast. The exceptional service and reasonably priced meals tells me that this secret little café won't be a secret for too much longer.
+Jay Bérent is on the lookout for the new places to try. A good tip will earn you a free "Thank you." Shipping & handling fees may apply. He can be reached at jayberent@gmail.com.
---
For instant access to East Niagara Post's YouTube videos, social media feeds and more,