Posts By Category
Posts By Location
Upcoming Events
February, 2016:

Friday, February 20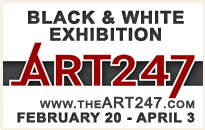 March, 2016:


Advertise Your Event on ENP!
More info here
Thursday, April 9, 2015
It has always been the case that migrating snow geese were an uncommon if not rare sight in Eastern Niagara County. You would have to put a lot of miles on your car in an effort to see just a few of these snow white birds mixed in with flocks of the Canada goose.
But, they times, they are a changin'.
Suddenly, snow geese have become common local visitors. They are a now a daily sight during the spring migration. Once, I might have been lucky to see a dozen in a month's time. Now, I see a few dozen a day. And, two weeks ago a mammoth flock (at least by local standards) of 200 to 300 birds tried landing on our farm until they figured out that our ponds were mostly iced-over.
Not necessarily a good thing
Snow geese are on the rise in Niagara County. (PHOTO COURTESY OF
ALAN D. WILSON / www.naturespicsonline.com)
While the increasing numbers of snow geese make for pleasant viewing for local birdwatchers, it's not good news when you ponder the big picture.
We are not on a traditional snow goose flyway — a flyway being a relatively narrow corridor that migrating birds travel.
They had always frequented the eastern half of the Atlantic Flyway and you would find them in the easternmost Finger Lakes and along the Atlantic coast. There, some 1 million snow geese traverse that path every year.
Then there's the Central and Mississippi Flyways, where more than 5 million snow geese pass through.
To put that into perspective, on their primary travel routes they outnumber the abundant Canada geese 3-to-1, sometimes 4-to-1. In the heartland, their flocks darken the skies (and are probably the closest thing we have to imagining what Passenger pigeon flocks were like in the 1800s) and make bare fields and prairies seem buried in snow when there is none.
Those numbers represent a remarkable return for a bird that was nearly made extinct around 1900 by overharvest and the population of which totaled just 60,000 birds in 1960.
It's because of that stunning increase that we are now regularly seeing them in Niagara County. Their traditional flyways and stopovers can no longer support such growth, so they are spilling over to the "in-between" areas like the Niagara Frontier. This year's sightings have me convinced that perhaps in less than two decades we will see just as many snow geese as Canada geese in the skies, ponds and fields in the area.
That's not necessarily a good thing.
If you followed them north to their breeding grounds in the arctic, you would see devastation. They are so many and so damaging in how they eat that the tundra and near shore areas are destroyed and in many places it will take decades for it to come back — and that is only if the population drops to manageable levels, which is highly unlikely in the near term even as gosling mortality rates rise due an occasional lack of food in the Far North. In many places now, the northern shores are totally devoid of grasses and seem almost like a desert.
The coastal shorelines in the US have not fared well, either, as the wintering birds have destroyed vast swaths of plants and made the shores barren, destroying the environment.
Things are so bad that Canadian and American wildlife officials have worked together to allow longer hunting seasons in atypical months of the year with virtually no bag limits – wildlife management principles that are typically never used on migratory birds. It hasn't helped to encourage harvest, because snow goose meat is not tasty like that of other gamebirds like pheasants or turkeys; it's gamey and strong.
What accounts for their population growth
Before Man, their population never came close to the numbers they are at now.
Uncreative environmentalists blame global warming, which seems to have become the unscientific catch-all for every trend under the sun. The population growth has nothing to do with global warming and everything to do with land management.
Since the 1950s, as people left the cities and suburban living boomed, marshlands and swamps where the birds typically migrated and wintered have been filled-in and houses built where the waters once were. This pushed the birds to the various flyways they use now, where they have found changing farming methods to be to their dining pleasure.
At one time rice fields were drained after harvest and the stubble burned, but this is no longer the case. They are kept flooded as the water aids in speedy and effortless decomposition of the plants and wasted rice. That creates vast marshes for the wintering geese to live in and the rice plants give them an endless supply of food.
Also, thanks to the ethanol boom and the world's appetite for corn syrup, much of the farmland in the central US has been converted to corn. In the winter, those gigantic fields are chock full of corn stubble and kernels, keeping the birds fat and happy.
What to look for
Snow geese, as their name implies, are white, except for black wingtips that are visible in flight and differentiate them from swans which are all white and much larger.
A snow goose has a slightly shorter neck than a Canada goose and they are just a little smaller than your typical Canada. They have pink bills and pink feet.
Their calls aren't very attractive as their version of the goose honk sounds like a dog bark. Flocks of snow geese will make that unattractive call in chorus while in flight.
While these birds might be a nice change of pace for local birdwatchers, there's not much to appreciate beyond their snow white beauty – they are a danger to their environment and are having a detrimental effect on populations of other waterfowl and shorebirds.
+Bob Confer lives in rural Gasport where he won't be practicing snow goose population control as he has yet to convince his palate that geese make a nice addition to the dinner table. Follow him on twitter @bobconfer or email him at bobconfer@juno.com.
---
For instant access to East Niagara Post's YouTube videos, social media feeds and more,