Posts By Category
Posts By Location
Upcoming Events
February, 2016:

Friday, February 20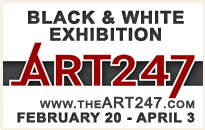 March, 2016:


Advertise Your Event on ENP!
More info here
Thursday, April 2, 2015
Everyone is pining for spring – even if it's just some of Mother Nature's signs of spring.
Once the snow melts away again and you are out on one of your weekend hikes, keep your eye open for one of those signs – the coltsfoot.
It's Eastern Niagara County's first flower of spring. It comes up before the crocuses and had we had a string of 45 degree days earlier this month, they would have been up in good numbers by now. In relatively warmer springs I've seen them as early as the first week of March.
What does it look like?
Coltsfoot looks sort of like dandelion. (ANDREAS TREPTE /

www.photo-natur.de)



You can find coltsfoot in fields, along streams or roads and on embankments.
To the unsuspecting, the coltsfoot looks sort of like a dandelion, a simple yellow disk that's no wider than an inch across.
With closer examination, you'll see plenty of differences and why this, one of the world's smallest sunflowers, is beautiful in its own right. The center is a circular area of numerous florets that are a deeper yellow, in some cases, almost orange. That center is surrounded by much longer ray florets that are a brighter yellow.
While dandelion flowers rise on a thin, smooth and tubular stalk (that you will be familiar with if you've ever blown away the seeds of a dandelion or popped a dandelion's head off), coltsfoot flowers are on a thicker stalk that is scaly. Depending on how warm or long the spring has been, the stalks will be 3 inches to more than a foot in height, with most being on the lower end of that range.
Coltsfoot flowers start creeping up in March and their greatest number is present in April with just a few stragglers lasting past the first week of May on the Niagara Frontier.
Like us, they too dig the sun's warmth when it seems to be at a premium: they open to the sun and close at night and under overcast skies.
Why is it called coltsfoot?
Coltsfoot leaves come after the flowers. (PUBLIC DOMAIN / WIKIPEDIA)
The coltsfoot is unusual in that its flowers rise before the leaves ... long before the leaves. In most cases, they will appear a month or two after the flowers have, well after the flowers have gone to seed.
Those leaves are fairly broad (4 to 8 inches wide), flat and shaped like a hoof, hence the name "coltsfoot." In other areas of the world it has local names like horse foot, bull's foot, and ass's foot.
A powerful medicinal plant
For more than 2,000 years coltsfoot was — and in some cases is — considered a powerful medicinal herb, hence the introduction of the plant to every continent except Antarctica. It was once so revered that the image of the leaf served as the signage to apothecary shops across Europe.
Its alleged greatest ability was to suppress coughs thanks to mucilage produced by the plant. A tea was made from its leaves and roots and its leaves have even been used to produce cough drops.
Roots were dried and turned into a tobacco-like substance for those with chronic coughs, like asthma sufferers.
Another means of sharing its powers was to have a patient inhale the vapors from a boiling and steeping pot of leaves. Some folks even soaked blankets in boiling pots of coltsfoot water and wrapped them around people who were suffering from bronchitis and pneumonia.
On second thought….
The coltsfoot could be one of the poster children for the quackery of herbal medicine. Despite its centuries of use by even some of the brightest medical minds of their eras, it can do more harm than good.
Coltsfoot's toxicity was determined by Japanese scientists in the 1970s who were investigating the true nature of the plant. Through their study conducted on lab rats, they found that two-thirds of their specimens developed liver cancer on a diet that would be consistent with coltsfoot tobacco chewers of the past.
That raised a red flag about the plant and many doctors noticed that coltsfoot user had developed liver ailments because of its use. In fact, one infant died from liver disease in the 1980s because her mother drank coltsfoot tea throughout her pregnancy.
That and other tragedies, though few and far between, were more than enough for Germany to ban the sale of the plant.
But, rather foolishly, you can still buy coltsfoot tea, leaves, and extract in America. Type "coltsfoot" into Amazon's search engine and you are greeted with 20 pages of results.
It's a real head-shaker that the FDA has not yet banned its sale. Yes, it's a plant that went 2,000 years as a cure-all and was debunked in the matter of less than 20 years, but it has been proven by modern medicine and smarter science to be toxic and carcinogenic.
It makes one wonder how many people gradually and painfully died from its use, especially hundreds of years ago, back when it was once administered as commonly as Asprin is now.
Thankfully, it's not deadly to look at. When you see one in the coming days and weeks, appreciate its beauty and reflect on its rather strange – even tragic – history.
+Bob Confer
lives in rural Gasport where coltsfoot grows in abundance, a link to some of the region's earliest settlements and deadliest health choices. Follow him on Twitter
@bobconfer
or email him at
bobconfer@juno.com
.
---
For instant access to East Niagara Post's YouTube videos, social media feeds and more,