Posts By Category
Posts By Location
Upcoming Events
February, 2016:

Friday, February 20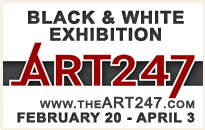 March, 2016:


Advertise Your Event on ENP!
More info here
Wednesday, March 11, 2015
The Lockport Express season is over and now it is time to reflect on what can only be described as a whirlwind few months. When the Cornerstone Arena was first opened, there were press conferences and plenty of hoopla. The arena allowed the hoopla to quiet down, but you didn't Lockport.
What I now believe…
I believe that Lockport is a hockey hotbed and that we should be using that to our advantage. Will the arena capitalize on our hockey obsession? Only time will tell. But I certainly hope that the people who run the arena saw the same enthusiasm from Lockport that I did.
I believe that there are people in Lockport who want Lockport to succeed. The problem is that not too many of those people are in charge. The people still flock to that arena when there is something going on. It seems like the Cornerstone Arena is something everyone in Lockport can agree on. I just hope that it is used the right way to continue to bring the community together and do great things for our city.
I believe that Lockport embraced the Express and have really taken that team to heart. All season long I have been begging Lockport to make some noise at Express games and all season long you could hear a pin drop in an arena filled with 400 people. But when the playoffs came around, so did the noise. I believe Lockport wants something to cheer for and now we have it. I cannot wait to see what happens next season.
I believe that, as embarrassing and dangerous as the roads in Lockport are, there are still plenty of good people who use those roads. Our roads have gained regional fame for their impassability, but we are not letting that stop us from getting excited about our city. In the dead of winter, Lockport was buzzing and I hope that continues.
I believe that (and this one may be a little self-serving) ENP has put itself in the middle of everything. This media resource is only interested in reporting the information that is pertinent to the East Niagara region, but it just seems like we are everywhere and you guys are responding.
I believe that the Cornerstone Arena has become the (pardon the pun) cornerstone of the resurgence of Lockport. I believe that if the arena management would just do more things with the arena, that Lockport will support every one of those activities. The Kenan Center was a community hub because of its hockey and non-hockey activities. The Cornerstone needs to start reaching out to a community that is desperately reaching back.
However, I also believe that so much needs to still be done. The Hockeyville campaign died and that was disappointing. We still need to figure out how to see things through as a community and get to the finish line. That was kind of what I was going after with Hockeyville, but it seems like no one cared after about a month. I believe that we need to find ways to work better as a community to become a better place to live and become the kind of place people want to visit.
We are celebrating 150 years as a city this summer. There are a lot of events planned and a lot of chances to get out and see what Lockport has to offer. After such a successful and eventful winter, I fully expect to see this city come to life again this summer and celebrate a milestone that not many other cities get to celebrate. This birthday of ours is a big deal Lockport – so let's do whatever we can to support everything that is happening.
I believe that the building blocks for a better future are slowly being put into place, but I also believe that they are not being used as much as they could. I believe that the people want Lockport to get better and want to be proud of the city, but it is not easy with the challenges we still have in front of us.
But I believe we can do it, Lockport. I just need you to go out and prove me right.
+George N Root III is a believer. His column appears every week and not only just in fairy tales. People his age will get that reference.
---
For instant access to East Niagara Post's YouTube videos, social media feeds and more,