Posts By Category
Posts By Location
Upcoming Events
February, 2016:

Friday, February 20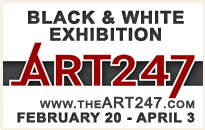 March, 2016:


Advertise Your Event on ENP!
More info here
Saturday, March 28, 2015
Molinaro's vs Arby's
During Lent you'd be hard pressed not to drive down Transit Road without seeing a fast food joint advertising their version of a fish sandwich. What the chains don't realize is that Western New York has been doing fish right for generations. We add a little beer to the batter. When added to the flour, the beer bubbles add body, an amber color, and lightness to the batter. Back in the 1980's, when Rochester's Genesee Cream Ale was the best selling beer in America, every bar, restaurant, and church in town had their own version of beer battered fish every Friday. I'm told by many that the Genesee beer was the "Western New York secret" to making a perfect fish fry.
This week I decided to see what the chains had to offer compared to a "real Western New York fish sandwich". A simple internet search showed that Arby's recently ranked as the #1 fast food fish sandwich. Arby's? Home of the Roast beef has fish? You bet they do. In fact, their fish is wild-caught Alaskan Pollock. I'm not quite sure what a Pollock is but for some reason the word "Alaskan" made it sound somewhat appealing. The next step was to find a classic fish sandwich here in East Niagara. The first place that came to mind was Molinaro's at 90 Walnut Street in Lockport. Since I am never disappointed in their pizza, that's the call I made.
When I quizzed the polite young lady at Molinaro's Ristorante if their fish was beer battered, she said yes, and when I asked what kind of fish it was a smile crossed my face when she uttered "haddock." The Molinaro's fish sandwich was absolutely gigantic. It's served on a 12 inch sub roll and they give you a choice of toppings. I went with lettuce, tomato and tartar sauce. I cannot imagine one person being able to eat this $8.99 monster of a sandwich. It consisted of a whole piece of haddock that pops out from every corner of the fresh roll. The batter was thick and the first bite brought back memories. This was it. This was the classic crispy batter I remembered. The fish beneath all that goodness was absolutely perfect. As strange as it sounds, I don't like my fish to taste fishy. This filet passed the test. As I munched away in gluttonous glory I eyeballed the Arby's bag next to me and warned myself that I better slow down. I couldn't stop though, even as I was opening the Arby's bag I was sneaking flakes of the Molinaro's fish. Alas, I had to save room for my next dish.
The Arby's bag crinkled open and I looked at the wrapped $3 sandwich inside. I sighed with a feeling of "well, I better get it over with" but then I was reminded of the experience I had when I picked it up. As I walked through the door at Arby's the staff greeted me like I was an old friend. The guy at the fryer gave me a smile and said "I like your hat" and I responded with "I, um, like yours too". Pointing to his Arby's uniform cap. This got a laugh out of the staff and the manager, Michele, even gave me a friendly wave from the back of the room as she filled orders. This felt more like a family restaurant than a fast food joint. I really wasn't excited to bite into a chain filet but I took my first one like a trooper. To my surprise it was actually pretty good. Sure, it's not the beer battered beauty that Molinaro's was, but it was crisp and the tartar sauce had an addictive sweetness to it. The filet looked to be about twice the size of a McDonald's filet-o-fish and the roll wasn't squashed. It actually looked just like the picture that was hanging up at Arby's.
So, I learned two lessons today. The art of a Western New York fish fry is alive and well at Molinaro's and that you can get a decent quick fish sandwich, that is actually pretty darn good, from Arby's. I give Molinaro's the highest rating possible, on a scale of one to ten they're a sixteen. This is the real deal. A true Western New York beer battered fish with absolutely no flaws.
+Jay Bérent resides in historical downtown Lockport and he occasionally orders his beer battered fish in a mug, without the batter or fish.
---
For instant access to East Niagara Post's YouTube videos, social media feeds and more,