Posts By Category
Posts By Location
Upcoming Events
February, 2016:

Friday, February 20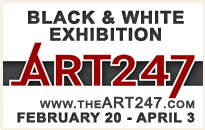 March, 2016:


Advertise Your Event on ENP!
More info here
Saturday, March 21, 2015
Mighty Taco vs Burrito Bay
This week's culinary adventure involves two local Buff-Mex joints and their versions of the classic taco salad.
Mighty Taco has been serving Western New York cheap eats since 1973 and Burrito Bay has been around for about 10 years now with locations in Getzville & Lockport. I decided that getting both taco salads during the same lunch outing was feasible because they are right down the street from each other. I smiled with vicious gluttony when I put the two salads next to one another. I thought "There's no way I can eat both."
Taco salads from Burrito Bay and Mighty Taco have
one thing in common: their name. (PHOTOS BY JAY
BERENT)
As it turns out I was correct, I couldn't eat both salads. Really, I couldn't because one of the aforementioned salads was so terrible I would call child protective services if anyone in my vicinity was serving it to a kid. On the contrary, the other salad I sampled was so overwhelming glorious they even pack it into a giant cake box reserved for bakeries.
As I pulled up to the Mighty Taco speaker the little voice box said "Welc…gurgle gurgle gurgle…aco. Can I take…gurgle gurgle gurgle." Assuming they wanted to know what I wanted, I hollered back my order into the broken speaker. I requested a chicken taco salad, hot, with jalapenos. The order came to around four dollars and it was ready when I pulled up to the window.
The salad was served in a large plastic container that was packed full of iceberg lettuce. There was some salsa poured over the middle, a scoop of a meat-like looking product with cheese, and a few veggies. I shrugged off my disappointment with the appearance and took my first bite. The meat tasted like a cross between cold, gritty beans and the "meat sauce" that comes out of a pump at the 7-11 hotdog counter. I stopped chewing and pushed the meat over and opted for some lettuce and a tomato with my second bite. At this point, I imagined I was on an episode of that old TV show Fear Factor. The tomato had a gelatin texture and the salsa that adorned the lettuce was like Mexican ketchup. After two bites, the meal was pushed to the side.
The question of how a restaurant that has been open since 1973 has not mastered the culinary skills of making a salad bewildered me for the rest of the afternoon. This was a Mighty fail.
I decided not to go through the drive thru at Burrito Bay, after the nightmare of speaking to the last voice box I wanted to place my order face to face. The inside of the restaurant is comfortable and clean.
The owners renovated an old Starbucks so the infrastructure is top notch. The ordering station is set up like Subway, you pick your ingredients and you watch the burrito artisan create a masterpiece. I ordered a grilled chicken taco salad. They added refried beans, rice, lettuce, cheese, banana peppers, jalapenos, fresh cilantro, black beans, red onions, and a salsa that they make there. I added a dollop of sour cream and it was served in a fried shell that I was surprised to learn they make in-house too.
The total cost for this salad was a little over eight dollars, or double the cost of Mighty Taco's, but when I saw them packing it into a giant cake box for me, I knew they weren't messing around. This place is well known for their enormous offerings. The gentleman in line behind me ordered a "Glutton" and it turns out that is a four to five pound burrito.
As I sat down and opened my cake box I decided to dig right in. The first bite was full of grilled chicken and salsa. The salsa tasted garden fresh and the chicken was hot and seasoned well. I ventured down further into the bowl of happiness and discovered layer after layer of surprises.
The rice and refried bean were still warm and buried under all the veggies. The contrast they offered next to the crisp lettuce was refreshing. I couldn't wait to finish the salad to try the shell so I cracked a piece off and discovered the pieces of the shell made my fork obsolete, I just scooped up the rest of the salad with the shell. As I finished the salad I thought two things, this was a really good lunch and I'm really, really full. The price may have been higher than the previous establishment's but the difference in the quality was night & day.
The taco salad trophy of terrificness goes to Burrito Bay. This local place is very popular with the University crowd at their Getzville location and I can see why. You get fresh ingredients and a plethora of options. Do not go into Burrito Bay thinking it's another Moe's or Chipotle, because it's not. It's more like a Mexican style Subway owned and operated by a friendly Buffalo native. Mighty Taco, although it's fast and cheap, offered subpar food that makes McDonald's look like a better lunch choice.
Burrito Bay is located at 5774 S. Transit Road, in Lockport. Mighty Taco is located at 5691 S. Transit Road. The garbage can inside Mighty Taco is located next to the door, I thought that was important to note seeing that's probably where you'll deposit your uneaten meal.
+Jay Bérent
is a very punny guy. He's always looking for new places to eat. Email him at
jayberent@gmail.com
.
---
For instant access to East Niagara Post's YouTube videos, social media feeds and more,