Posts By Category
Posts By Location
Upcoming Events
February, 2016:

Friday, February 20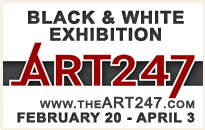 March, 2016:


Advertise Your Event on ENP!
More info here
Saturday, January 3, 2015
I work with law enforcement professionals on a daily basis and I have an opinion about how they are being treated on a global scale.
As an African-American male, I am thoroughly offended when I am judged on the basis of how a small percentage of people who look like me behave. I find it totally offensive and unreasonable to judge a whole profession based on a few. Are there some police officers who should never have carried a badge? Yes! This does not think for the thousands of men and women of law enforcement who do their jobs with excellence and integrity.
Before you sit and judge these men and women, have you ever sat down with one of them and asked them how they feel about what they do and what they have to put up with. Many will say "well that's what they get paid for." Do you take your job home? Does your job put your family at risk? Do you have to grocery shop in a different city to avoid harassment? Do you have to worry about your children being bullied because of your job? Are you condemned by what a person does in your profession who you don't even know?
I was not encouraged to write this but I am speaking as a pastor in this city who happens to work very closely with the police. Right now, who is marching for the slain officers in NYPD? Who is marching for officer Pierson who was shot and killed in Rochester? Everyday these men and women of law enforcement walk into situations that could end their lives but they do it for the love of people and the love of the job.
Do you know they have children, spouses, hurts, fears, insecurities, challenges, worries, and everything else thar regular citizens go through. I pray for them daily because they need it. Who helps the helpers? Where do they go when they go through hell?
I am disgusted by the disrespect and dishonor that they are subjected to everyday. When people see military personnel, we clap, salute, honor and respect those who wear the uniform that protect our country abroad but what about those who wear the local uniform who keep our streets save while you sleep?
Do you know haw many lives are saved by local police that never make it to the news? Do you know how many women were rescued by officers in domestic altercations? Do you know how many children were rescued from abusers and pedophiles due to the work of police? Do you know how many lives were saved by DWI checks? Do you know how many people were saved because they took violent felons off the streets?
Are they perfect people? Absolutely not but they signed up for the challenge, went through difficult training, strapped on a vest, jumped in a patrol car, and didn't look back.
Honor the men and women that wear the blue.
Mark K. Sanders is the community policing aide for the Lockport Police Department
---
For instant access to East Niagara Post's YouTube videos, social media feeds and more,