Posts By Category
Posts By Location
Upcoming Events
February, 2016:

Friday, February 20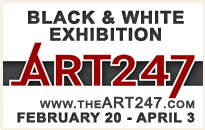 March, 2016:


Advertise Your Event on ENP!
More info here
Wednesday, November 19, 2014
Facebook has been showing the time-lapsed video over and over of this storm coming to shore off of Lake Erie and it literally looks like a monster that has come to swallow our area. I have lived through the Blizzard of '77 (I was a wee lad during '77, so I rather enjoyed it), I lived through the Blizzard of 1985 and fought my way through 2001. I managed to avoid the November storm because we simply didn't have it in Lockport, but I did drive right through the October storm as I was bringing my son home from the dentist when everything was happening.
Lockport, once again, has been spared this storm. What usually happens is that Lockport gets spared the huge storms that Buffalo gets, but we get hammered by the blizzards that get their own name and year. This time, it looks like we managed to avoid the storm with its own name and year. The forces set on destroying the past refused to call this a blizzard, but this is the Blizzard of 2014. And it is unlike anything anyone has ever seen.
The first thing I noticed on the news was that Buffalo and southtowns snow crews were overwhelmed by the snow. When Buffalo and southtowns crews get overwhelmed by snow, then that is a storm never to be forgotten. The snow also will not stop falling. The estimates for the southern part of WNY are between 10 and 12 feet of snow when it finally stops tomorrow. That is half the height of the average two-story home. Go outside and look halfway up your home and then try to imagine everything around you covered by that much snow.
When a blizzard panic starts, a majority of us blizzard veterans always make fun of the people who buy out all of the milk and bread the day before the storm hits. After all, even in 1977, we were all going to Bells for more bread and milk two days after the storm was over. It was no different in 1985 or 2001. Hell, I went to the store for bread during 2001. But not this one.
The last couple of years our summer rainstorms have been vicious and now our blizzards set records. Do you know what they call that? They call it climate change. You can deny the existence of a shift in our weather all you want and you can insist that storms like this come along every few years, but you would be wrong. The worst part is that storms like this one, thanks to climate change, will now be the norm. Doors collapsing from the weight of snow, roofs caving in on people and motorists stranded on the I-90 for 24 hours or more will now be what we have to look forward to from now on.
For decades, proud WNYers have lived with the weather and insisted that the proportions of our rain and snow storms are always overblown. Maybe, back in the day, the media did exaggerate things a bit. The result was that businesses would avoid putting locations in WNY and people would refuse to come to live here. We knew what we had and we knew it was good. But the media was telling a very different story and, of course, the media always wins.
Now that the stories are true, we have a much bigger fight ahead of us. When a blizzard is done, all of our houses are supposed to be standing and our roads are supposed to be accessible in a day or two. That is not going to happen with this storm. People are dying, homes are collapsing and there are neighborhoods that may not see a plow until Thanksgiving. Now when the rest of the world calls us "those poor people," it starts to make sense.
This monster is not leaving any time soon. I have no idea how hard Niagara County will be hit by this storm, but it should be nowhere near what Erie County got. Still, that image we were pasted with in 1977, the image that we felt was unfairly placed on us, is starting to come true. Our summers are brutal with the rain, and now even our blizzards eclipse our ability to handle them. This is not good. Not good at all.
This may be one monster that we do not destroy. This could be the monster that finally does consume WNY and leaves nothing behind. And it is only November.
Nick Oliver is a Niagara County resident and a proud veteran of several Buffalo blizzards. He hopes that everyone stays warm and safe and that we all get to see our families on Thanksgiving.
---
Get the daily East Niagara Post email update.
Send an email to news@eastniagarapost.com with "email update" in the subject line.