Posts By Category
Posts By Location
Upcoming Events
February, 2016:

Friday, February 20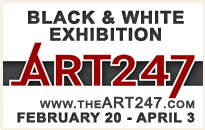 March, 2016:


Advertise Your Event on ENP!
More info here
Tuesday, November 4, 2014
Sometimes when I pull a book off the shelf at the library and read the inside cover, I get excited at the possibilities of the story inside. Will it be as exciting as the editor-written introduction, or will it utterly fail to meet expectations? Most of the time, the books that jump off the shelf at me meet expectations, some even even exceeding those expectations. Rarely, they just don't make the cut. The latest book I read, "The Bend of the World," by Jacob Bacharach unfortunately was one of those that just didn't do it for me.
Reading the inside cover, the book seemed to have a lot of promise. Likewise, the reviews I read online gave this book a great deal of hype. It is sold as a coming of age story set in Pittsburgh where the main character, Peter Morrison, is ready to turn thirty. He floats along in life, content to just be, when he meets a new couple and is one of many Pittsburgh residents who see UFOs in the skies over the city. Then his life takes a turn he never expected. On the surface, this sounds like a great story.
Right off the bat, my biggest turn off was the fact that dialogue is not set off with quotation marks. This seems to be a growing trend in modern fiction, and I sincerely hope it dies a quick death. To make matters more confusing, Bacharach not only does not use quotation marks, he also does not separate speakers with new paragraphs. They are all jumbled into the mess of one single paragraph. It's very difficult to determine exactly who is saying what.
The flow of the narrative is very disjointed. We're introduced to Peter as the main character, but out of nowhere, the author takes off on a tangent with a minor character. He suddenly gives credence to this character whose exploits really don't add to the story. In addition, the characters are completely unlikeable. There isn't much of a redeeming quality to any of them. Apparently abusing copious amounts of drugs and being flagrantly unfaithful to loved ones defines an entire generation as they turn thirty and enter "middle age."
Frankly, the characters are not well developed. There doesn't seem to be much growth as the story evolves. They are very wooden and simply not believable. As a reader who considers characters and their development an integral part of a good novel, this is unacceptable.
This book was billed as satire. I didn't exactly see it. If you want good satire, try Terry Pratchett, Carl Hiaason, or Christopher Buckley. It could be that I'm out of touch with this new wave of satire, but these authors mentioned have written satire extremely well and are established satirists.
The one positive to this book is that it is Bacharach's first novel. Hopefully with additional works, he can hone his craft and release another novel that can grab my attention and keep me entertained. I wish him the best in future endeavors.
Craig Bacon likes to read. Sometimes he likes reading more than talking to people — especially after reading Facebook.
---
Get the daily East Niagara Post email update.
Send an email to news@eastniagarapost.com with "email update" in the subject line.