Posts By Category
Posts By Location
Upcoming Events
February, 2016:

Friday, February 20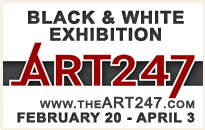 March, 2016:


Advertise Your Event on ENP!
More info here
Friday, November 28, 2014
When leading nature hikes it is invariably asked of me: "what books do you suggest for learning about local plants and animals?"
It's a good question, as there are just so many — I might even say "too many" — field guides on the market and trying to figure out which one (or ones) to buy can be confusing and expensive.
So, for this week's column I will answer that question.
It comes at a good time, too, because the books I suggest here can also answer this seasonal question: "What do you get a nature lover for Christmas?"
Reader's Digest North American Wildlife
North American Wildlife is a comprehensive guide
to animals, plants, and fungi. (CONTRIBUTED
PHOTOS)
If I had to suggest one book to the budding naturalist, or even the experienced one, it's a no-brainer: Reader's Digest North American Wildlife.
This book is my Bible. I refer to it all the time, peruse it regularly, have multiple copies and travel with it. I can't imagine there being a more perfect book.
It's a 576-page tome first printed in 1982 that features a whopping 2,000 plants, animals, and fungi in full color. Although it claims "North American" in the title, the focus of the book is on the United States and Canada. It does not look at Mexican plants and animals or those of the Caribbean.
It's touted as "the equivalent of an entire shelf of nature guides in a single volume." They're right. It is divided into the following sections: mammals, birds, reptiles, amphibians, fish, mollusks, insects, other invertebrates, trees, shrubs, wildflowers, ferns, other non-flowering plants, and mushrooms. So, it has all the bases covered.
It does a good job of being pretty comprehensive. It identifies at least 90 mammals and 250 species of birds. Its largest section features almost 800 wildflowers. And, the depth of its mushroom section is always a treat.
What I really like about it is that it's a very informative read, something unusual amongst its peers.
Many field guides point out just the identifying characteristics of wildlife. That can be fairly boring. North American Wildlife does that, but it also goes well beyond that, offering interesting insights and trivia about the various species. You're constantly learning and intrigued whenever you open it.
It's not written as a pithy science book, either. The writers didn't opt for deep terminology or dull prose. Instead, it's all written in terms and format that the layman can understand and enjoy.
Does it have its weaknesses? Sure, it does. As an example, it doesn't present enough shorebirds and it emphasizes saltwater fish to the detriment of freshwater fish.
But, overall, it's a very strong nature guide.
And, best of all, it's a steal. If you look online you will see prices for the softcover and hardcover versions (I suggest the latter as you will give the book a beating over its lifetime) starting at $11 and averaging $15 to $20. You can't go wrong at that price.
Golden Guides
Even though they date back to the 1950s, Golden Guides remain quite useful.
Golden Guides from Golden Books — the same folks who brought us the Poky Little Puppy — have been a mainstay of nature libraries since the early 1950s.
They are pocket-sized, little books (4" x 6" and not even a half-inch think) typically in the range of 150 pages that each address a specific aspect of wildlife, plants or geology. There have been dozens of various titles over the years, many discontinued, but the standbys like Flowers, Insects, and Rocks and Minerals remain in the latest (2001) re-release of the series, which is the same 1950s content with contemporary covers.
The books were historically affordable. In the 1990s they were $2.95 or $3.95 each. Now, they come in at $6.95, which may be pricey for some of the titles. One that immediately comes to mind is "Birds." It highlights only 130 of the most common birds and is lacking in thoroughness as it depicts only the showy males (and not the females) and does little to describe their calls.
On the other hand, many of the other guides are worth the money. Fossils is an exceptional piece about natural history that shows many fossils that you'll find along the Niagara Escarpment. Spiders and their kin highlights a couple of hundred arthropods – most field guides of such thoroughness would cost three times the amount. Old reliable texts like Reptiles and Amphibians, Mammals, and Trees show good enough numbers of their respective subjects that they would be the only field guides you would need for them.
With their size, these booklets make great stocking stuffers.
You can find them at most book stores or online. I would even suggest checking out eBay where you can find single editions or whole libraries on the cheap.
I was surprised to discover that while checking out eBay, Golden Guides had produced one called Hallucinogenic Plants in the 1970s. I can only imagine why that one didn't last – if it's an informative as their other books, it probably put many a druggie on the path to getting his fix.
Bob Confer lives in rural Gasport where his 1950s sensibilities match up pretty well with the Golden Guides. Follow him on Twitter @bobconfer or email him at bobconfer@juno.com
---
Get the daily East Niagara Post email update.
Send an email to news@eastniagarapost.com with "email update" in the subject line.