Posts By Category
Posts By Location
Upcoming Events
February, 2016:

Friday, February 20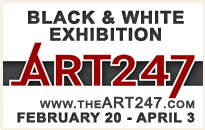 March, 2016:


Advertise Your Event on ENP!
More info here
Monday, October 27, 2014
Since that night of ghouls and goblins is upon us, let's take a look at the movie that probably changed a lot of perceptions about the holiday of Halloween. I remember when this movie came out and I remember the kind of clamor it caused, especially among younger audiences. This movie was a classic the day it was released and it remains a classic today.
As we have seen so many times in the film making industry, the combination of a brilliant filmmaker and an impossibly low budget usually results in a classic movie. John Carpenter was hired to make this movie because he didn't complain about the budget or his pay for the movie. He was given a budget of $300,000 to make a movie about a psycho who kills a bunch of babysitters on Halloween. Carpenter altered the script, put in his own personal touches, and created a masterpiece.
Why does Halloween stand the test of time? Because the horror does not come from blood and guts splattered all over the floor. The horror in Halloween is usually implied and by the time you actually see the boogeyman Michael Myers, your mind has already developed the notion that he is going to be one scary dude. There is very little blood in Halloween, which is one of the reasons why it is so effective.
Everything from the location to the iconic Michael Myers mask was improvised due to budget constraints. Carpenter could not afford to make his movie on location in Illinois, so he brought in some dried up leaves and tried to make California look like Illinois. Please ignore the palm trees in the background as there is only so much Carpenter could do with a bag of old leaves.
The mask, as most people know by now, is an altered William Shatner – Captain Kirk death mask (Contrary to popular belief – the mask was a studio mask used to help make prosthetics for Shatner's face when he played Kirk. It was not bought off a store shelf). With a little white paint and a widening of the eye holes, Carpenter created an image that still strikes fear into the hearts of movie goers to this day.
What about the unmistakable soundtrack for Halloween? Has there ever been such a sequence of piano notes that regularly strike fear into people? John Carpenter, due to budget constraints, wrote and recorded the soundtrack himself, and he did it all in one night. Not bad for a guy who was considered a fringe director not worth hiring for a big budget production. Most people do not realize that John Carpenter has over 20 composer credits on his resume that include the films Christine and Escape From L.A. (both Carpenter pictures).
Carpenter used to tell a story about showing Halloween to an audience before adding in the music and the audience nearly fell asleep. After he added the music and showed the movie again, the audience was terrified. Only a genius like Carpenter could understand the relationship between emotion and music to the point where he could write a soundtrack that completely transformed a movie into a classic.
Carpenter's use of light and shadows was also done out of necessity, but it is so brilliant that it adds an element to the movie that no other horror movie has been able to reproduce. There are plenty of bad guys who lurch from the shadows, but nothing quite like Michael Myers in Halloween.
John Carpenter refused to work on any Halloween sequels, and the lack of his vision for the story in those subsequent chapters is obvious. His name shows up on the sequels because of the music and characters he created, but Carpenter's feel for the story was never replicated by any of the other installments.
It was announced recently that Dimension Films has decided to make a new Halloween movie called Halloween III. It will probably be a continuation of the Rob Zombie Halloween movies that tried to be a tribute to Carpenter's masterpiece, but failed miserably.
With John Carpenter's Halloween, it was what he did not tell us or show us that scared us the most. Carpenter gave our minds plenty to play with and the result was one of the scariest movies ever made. The original Halloween will never be replicated and, as far as classic horror films go, there are few that can match it.
Rating:
4 out of 5
George N Root III is a drive-in movie addict who is spending the off-season watching classic movies. Check in each week for classic reviews and we can mark the time until the drive-in opens again next season together. Happy Halloween! Be safe!
---
Get the daily East Niagara Post email update.
Send an email to news@eastniagarapost.com with "email update" in the subject line.