Posts By Category
Posts By Location
Upcoming Events
February, 2016:

Friday, February 20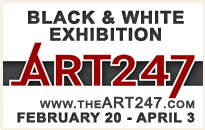 March, 2016:


Advertise Your Event on ENP!
More info here
Monday, October 6, 2014
I have to be careful with these classic movie reviews, because I don't want to classify a movie as a classic just because I like it. But Ed Wood did win two Academy Awards and got two thumbs up from Siskel and Ebert, so I guess I am safe. Not only did Siskel give this movie a thumbs up, he insisted that every film student watch this movie to see how a period piece is made and to watch the passion involved in making a movie.
There used to be a movie producer who would applaud at the end of every movie, no matter how bad it was, because he knew how hard it was just to get a movie to the screen. He didn't care if the movie was good or bad, he just appreciated the effort. With directors like Edward D. Wood, Jr., it was essential to appreciate the effort because the rest of the production was terrible. But the worst director in the history of motion pictures did make a great topic for a movie and it is a movie everyone should see.
I want to get a couple of things off my chest about Ed Wood before I get started. The first thing I noticed when I was done watching the movie for the very first time was how little the movie actually resembled Edward D. Wood, Jr. productions. Tim Burton goes through the trouble of re-staging several scenes from old Wood movies and none of the scenes Burton re-stages are even remotely accurate to the originals. If you are going to tribute someone in a biopic, then at least pay the proper respect to the work that the subject of the biopic created.
The other problem I have with the movie is Martin Landau's characterization of Bela Lugosi. While I agree that Landau deserved the Oscar for his performance, I also found it a bit disturbing that Landau chose to depict Lugosi as a foul-mouthed degenerate. Bela Lugosi, at his very core, had the temperament of an aristocrat. He always carried himself with dignity, even when he was helplessly addicted to drugs towards the end of his life. But in the film, Landau creates a Lugosi character that is far from the Lugosi I have studied for almost all of my life. Landau's character was fun, but it was not Bela Lugosi.
So what makes this movie a classic? First of all, Johnny Depp did not win an Oscar for his portrayal of Edward D. Wood, Jr., but he should have been at least considered for one with his performance. While his portrayal of Edward D. Wood, Jr. was over-the-top and more campy than the actual Wood himself, it was still a masterful portrayal of a character that is the polar opposite of Depp. Depp made Wood loveable and charming, instead of the creepy pervert he really was.
Ed Wood was the perfect vehicle for Tim Burton to showcase the "Tim Burton style of photography." The movie is just beautiful to look at and Burton's use of black and white is masterful. The special effects, make up and costumes were all enhanced to get the most out of the black and white backdrop and it works extremely well. There is a gloss to this movie that Burton tries to get in his other films, but always falls just short. I have to believe that Burton is very proud of this movie, just because of the way it looks.
The movie is entertaining and a lot of fun. The problem is that people think they are learning about Edward D. Wood, Jr. when they watch this movie and they are not. They are looking at a caricature of Edward D. Wood, Jr., which was essential for making an entertaining movie. Some of the information in the movie is accurate, but much of it is overblown and fabricated. But still, it makes for a great movie.
If you love black and white movies (like I do), then see Ed Wood. If you love movies about cheesy 1950's films and their directors (like I do), then see Ed Wood. If you want to see what the perfect black and white movie looks like, then see Ed Wood. It is the kind of movie that real movie fans should watch at least once, because it offers almost everything you want to see in an entertaining film.
Rating:
3 ½ out of 5
George N Root III is a Lockport resident and drive-in fanatic. As the drive-in goes dark for the winter, look for a new classic movie review every week. Also stay tuned for news on the opening dates for the area's drive-ins in the spring.
---
Get the daily East Niagara Post email update.
Send an email to news@eastniagarapost.com with "email update" in the subject line.