Posts By Category
Posts By Location
Upcoming Events
February, 2016:

Friday, February 20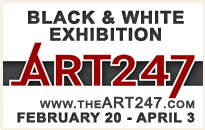 March, 2016:


Advertise Your Event on ENP!
More info here
Saturday, June 28, 2014
A car is stranded in the flood on Willow Street near McIntosh Drive on June 28, 2013. The heavy rains did more than $7 million damage in the city and has some wondering if it might happen again. (FILE PHOTO BY STEPHEN M. WALLACE / CONTRIBUTOR)
Flood hit Lockport June 28, 2013
BY SCOTT LEFFLER
scott.leffler@eastniagarapost.com
---
June 28, 2013 started like any other day. It was relatively quiet and the National Weather Service called for afternoon rains.
Widewaters Drive-In Restaurant owner Marty Oliveri stands in front of his
shuttered restaurant Thursday. Oliveri hopes to reopen some day but his
plans are on hold for the time being. (HEATHER N. GRIMMER /
CONTRIBUTOR)
The rain that came changed the landscape of the City of Lockport for days — in some places it has yet to return what it was before the skies opened.
About five inches of rain fell in East Niagara over the course of just three hours, overwhelming the city's combined storm-sanitation sewer lines, which were designed to push all the water to the city's wastewater treatment plant below the escarpment.
Mayor Anne McCaffrey said Wednesday that the wastewater treatment plant performed as it was designed to — actually even better than it was designed to.
"Techinically everything at the plant worked. It just couldn't work fast enough," she said. "The rain came so fast and so strong that the system was not set up to handle that volume."
The plant normally treats 7 - 9 million gallons of water per day. It's designed to treat 22 million gallons a day. June 28, 2013 it had 93 million gallons to deal with. With the wastewater treatment plant well beyond capacity, the sewer lines backed up into city streets, yards and basements.
Throughout the day, local firefighters pumped out city basements, moving to the next one as soon as they were done with the one they working on. When all was said and done, they'd pumped out about 600 basements in all. But not before mother nature had done her damage. Property was ruined. Memories lost forever.
City officials say that more than $7 million in damage was done by the storm. About $1.2 million of that was to municipal property. The rest was to homes and businesses.
A year after the flood many city residents still have concerns
about city infrastructure and the potential for future flooding.
Leaves cover this storm grate on Jesson Parkway earlier
this week. (STEPHEN M. WALLACE / CONTRIBUTOR)
Two days after the storm — on June 30 — Gov. Andrew Cuomo declared a disaster in Niagara County, opening up the state's wallet to allow government to step in and help where homeowners' insurance policies couldn't — or wouldn't. FEMA helped the city out, allowing necessary repairs to the grit collector at the wastewater treatment plant, destroyed by the sheer volume it had to deal with from the storm.
With the water having receded and money on the way, everything was going to go back to the way it was. Almost.
Widewaters Drive-In Restaurant became the public face of the flood. The business' insurance didn't cover any of the $300,000 in damages. It served as a backdrop when Lt. Gov. Robert Duffy came to Lockport to offer assurances. Owner Marty Oliveri was told he'd be taken care of. He was told everything would be alright. He got $50,000 in state aid to put back into the business. He's anxious to do just that. In fact, he said Thursday that he plans to reopen — bigger and better even — but his project is on hold until he receives assurances that the massive flooding of 2013 isn't just going to happen again.
"Thats' exactly why I'm not open is because no one's doing anything to make sure I don't flood again," Oliveri said. "One-hundred percent, I want to reopen the restaurant. That's my livelihood."
"I'm certainly willing to talk to him and see what role the city can take," McCaffrey said of Oliveri's concerns.
The promise Oliveri hopes for, though, is elusive. The same basic situation still exists in the city — an outdated infrastructure coupled with "100-year storms" that seem to happen every few years now.
So what has been done?
First and foremost, McCaffrey noted that the city has put in for a $2 million grant to separate the stormwater and sewerwater pipes on High Street. Doing so will help to alleviate the crush of water that goes to the plant during severe storms.
"You're cleaning rainwater that you don't want to have to clean," she said. Had the rainwater from a year ago been diverted to Eighteenmile Creek or the Erie Canal, the flooding would have been minimal and cleared as soon as it stopped raining.
About 15 to 20 percent of the city is separated. The most recent project was Walnut Street about 10 years ago, McCaffrey said.
Another concern is leaves blocking storm grates, leading to city streets flooding. It's an issue that persists still. In fact, leaves covering storm grates on O'Brien Drive resulted in flooded street Tuesday evening when the area got pummeled by rain.
Massive rains can still lead to flooding, as shown from this
photo taken Tuesday night on O'Brien Drive. (STEPHEN M.
WALLACE / CONTRIBUTOR)
The 70 million gallons the city saw that day did result in localized flooding in streets, but basements were spared and no property damage was reported, unlike a year ago. McCaffrey, who was in a meeting in City Hall when the torrential downpour began, admits she was a little concerned by the volume of the rain. It was, after all, more than three times the volume the wastewater treatment plant is designed to handle.
As for the flooding caused by the leaves, the mayor insists that the city isn't ignoring the problem with the leaves, it just lacks the manpower to do everything that needs done all at once. So far this summer, the city's primary infrastructure concern has been patching and paving city streets brutalized by a harsh winter.
"I know that people have concerns about the infrastructure," McCaffrey said. "But we have competent people working on it."
Lockport residents hope that Widewaters will reopen. Owner Marty Oliveri says he's committed to bringing the restaurant back bigger and better. (HEATHER N. GRIMMER / CONTRIBUTOR)
---
East Niagara Post is now on FourSquare. Add us as a friend to see where we're at.