Posts By Category
Posts By Location
Upcoming Events
February, 2016:

Friday, February 20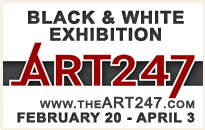 March, 2016:


Advertise Your Event on ENP!
More info here
Wednesday, March 26, 2014
I can start to understand this feeling that we will never escape the winter we have had. First of all, we are waiting for yet another snowstorm to hit at some point this week. While I really hope this is the last snowstorm of the season, it is going to feel odd to have to shovel out my driveway so close to April 1st.
Secondly, the potholes. The potholes started dotting our roads in December and have gotten worse over time. This winter in Lockport has become the "winter of the potholes" and it is a horror story that is going to cost the city and its residents money before it is over.
Willow Street is completely gone. It took my wife and I over five minutes to drive two blocks on Willow Street and there was no traffic. That is going to need considerably more than a little patching work. I have driven around Western New York and I have seen what other people in other places are complaining about. No city or town I have seen has it nearly as bad as we have it here.
The city announced that there would be no concerts this summer. That announcement did not surprise me. What surprised me was the outrage that came with the announcement. Have you people driven around the city? Do you really want hordes of out-of-towners coming to Lockport with our roads the way they are? Not only are we inviting lawsuits that could bankrupt the city, but the Lockport reputation will take yet another series of hits that it may not recover from.
The best approach is to fix the roads and focus on a big grand opening for the ice rink. But I fear that the ice rink will be built before the roads can be fixed. There isn't a road in Lockport that is without a pothole problem, and I am not exaggerating. My wife and I used to really like driving around Lockport on her days off just to see what was going on. During the spring and summer, we like to drive around to check out the yard and estate sales. Ain't happening this year. I am not paying to have my car repaired because the roads are impassable.
I don't think Widewaters will be able to open this spring either. This would be the first spring in a while where Lockport did not mark the arrival of better weather with the annual opening of the best burger joint in New York State. Maybe it will open, I don't know. But it just seems like the one casualty from last year's flood may never rise again, and that would be sad.
Snow, in and of itself, is fine. We all expect it anywhere from October to early March. But snow in late March and April starts to make the people around here antsy. I cannot remember the last time winter went this long. Thank God for global warming or winter may be going on indefinitely.
I would ask everyone to just relax and let spring show up, but I cannot be a hypocrite. I am just as anxious as you about this weather. I see snowflakes now and I get this tick in my neck that makes me look like I am suffering from an incurable disease. I can write the word snow, but I just cannot bring myself to say it anymore.
I love snow. I really do. But even snow starts to wear out its welcome at some point and that point has been reached. But even when the snow is gone, the potholes will be there to remind us of this winter. If all we do is patch the potholes this spring and summer, then we will have bigger road problems next year. These things tend to steamroll when not taken care of properly.
So, Happy Spring . . . I guess. The drive-in claims it will be open in the first part of April. I hope so. I would like to see at least one thing remind us all that winter does end. But, in this case, the nightmares will live on for a very long time.
Nick Oliver is a Niagara County resident who is pretty sick of winter. His column appears every Wednesday. He can be reached at nickoliver@writeme.com. Long live our pothole overlords.
---
Don't miss any updates from East Niagara Post.
Follow us by email for daily updates of all our stories delivered straight to your inbox.